Free Heroes loot boxes for watching the HGC Western Clash this weekend!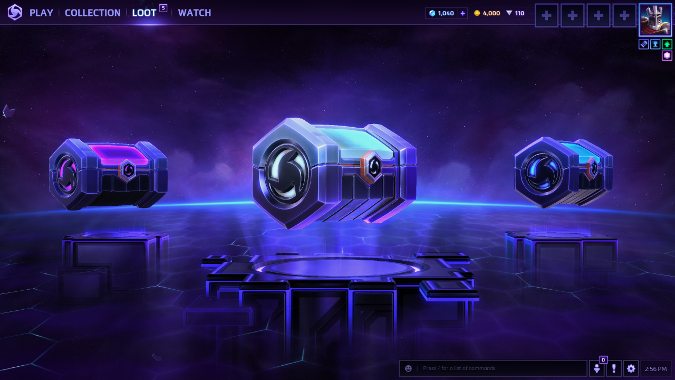 Watching the Heroes of the Storm Western Clash this weekend can get you free loot! You get a guaranteed rare quality box just for watching the tournament on Twitch for three hours. Before watching make sure that your Twitch.tv and Blizzard accounts are linked — you can find the option for that in your Twitch settings.  On top of that every hour Blizzard will randomly award 500 extra loot boxes to people watching. I know what you're thinking; that's too good to be true, and there's no way that it can get any better. Not only are there chances to win the loot, but every day someone who watched — for at least one hour — will get a code that unlocks all the heroes on your account! The only caveat is that it won't unlock Sally Whitemane, sorry Scarlet Crusaders.
The Western Clash will be played this weekend August 10-12. Starting at 9 A.M. PDT and running until 9 P.M. Friday and Saturday or 9:30 P.M. PDT on Sunday. Tuning in during the Eastern Clash later this month, August 16-18, will also give you the same chances for loot and hero unlock codes. Playing from the Blizzard Arena in sunny California, the top 4 teams from the North America and Europe regions will face off, until one is left standing. There's $100,000 in prize money on the line so competition will be fierce. This is the fourth Western Clash since the HGC debuted in 2017, and the first to be held in North America.
Team Octalysis, HeroesHearth Esports, Team Freedom, and Tempo Storm are representing the NA region. While Method, Team Dignitas, Leftovers and Team Liquid are from the European teams. Both groups have fought some amazing matches to get to the clash, but the two standouts are HeroesHearth Esports and Team Dignitas. Both went lossless in their regions, although Dignitas has a slightly better record. I'm rooting for HHE to win it all, they've been almost perfect this last bracket and are North America's best shot at the title. Even if their tank player Ishb00 has the shallowest hero pool in all of the HGC.