We need to talk about stress in the Overwatch League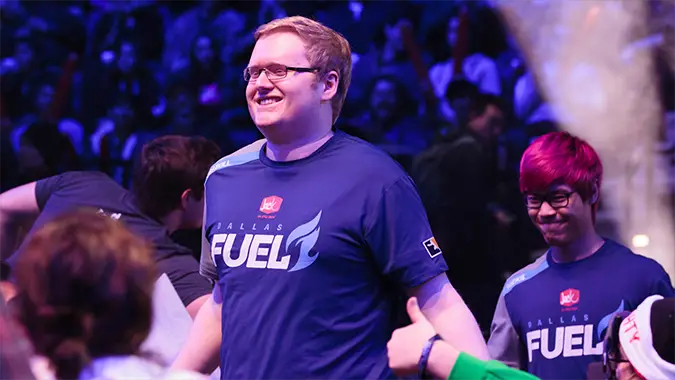 This post was originally published for our supporters, but is now available to everyone. Enjoy reading!
Recently, The Dallas Fuel's Brandon "Seagull" Larned retired from professional Overwatch to take up full-time streaming on Twitch. Seagull explained a lot of reasons for why he decided to stop playing, but made note of the impact it had on his mental health.
"That whole time though, I had to sacrifice a lot of things. Like a lot of my personal life, a lot of my mental and physical health," Seagull said during his stream. "I had a lot of problems playing, but it was all worth it because I got to compete."
Seagull is not the only Overwatch League player that has suffered from these kinds of mental health issues. Both his former teammates Félix "XQC" Lengyel and Hwang "Effect" Hyeon have admitted to struggling with similar problems while playing competitively. Beyond the Fuel, the New York Excelsior's Kim "Pine" Do-hyeon, the San Francisco Shock's Andrej "Babybay" Francisty, the Houston Outlaws' Lucas "Mendokusaii" Håkansson, the Seoul Dynasty's Joon-hyuk "Zunba" Kim, and many more have spoken out about the effect that playing has on their mental health.
The teams spend months living together, practicing strategies in the game, analyzing their own matches, and playing on the big stage in front of hundreds of people. It's a lot to handle, and judging from many Overwatch League players' comments, it's too much to handle for some, causing them to be absent from matches or, in Seagull's case, to quit altogether.
The League itself hasn't commented on this growing number of players that could benefit from professional help, but teams like the Fuel and the Shanghai Dragons have started to take the issue seriously, even going so far as to hire a personal psychologist. Given what we know about the League though, this doesn't seem to be a requirement for any teams, but that could change with a player union.
The Shanghai Dragons' incredibly intense practice schedule that was revealed in May sparked conversations about a player's union that could start to help to demand less rigorous schedules that many teams run. That step alone could reduce the amount of stress players have and there's many more ways a union could support them. There's word that a player association is in the works by a former Overwatch player-turned-coach Thomas "Morte" Kerbusch, but there's not a lot of time left before Season 2 of the Overwatch League begins.
On the League official side of things, Overwatch League commissioner Nate Nanzer told Dot Esports that he'd support a player union and has had discussions about the topic with the players involved. If true, there could be hope that more information gets released before the next season begins or even announced during this year's BlizzCon.
Whether or not Blizzard officially makes changes, mental health has to be taken seriously, especially when so many of the players are so young. These cases of players suffering to the point of it impacting their life decisions will only grow until help is made easily accessible. With the increase in teams for the next season plus the returning players, it's more important to discuss than ever before.