If Blizzard debuts a D.Va animated short this week, I'm going to cry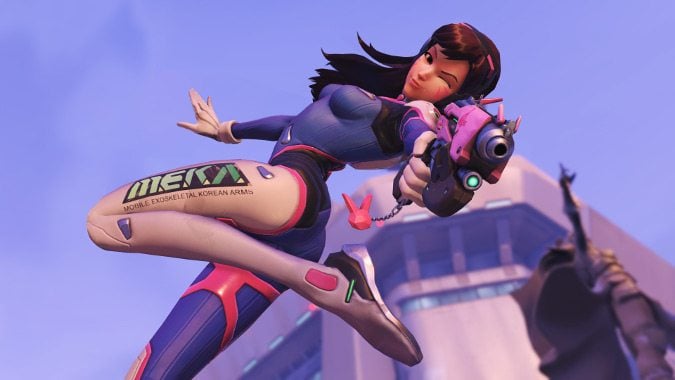 Blizzard plans to reveal a new Overwatch animated short this Wednesday during Gamescom 2018 and if it's a D.Va one I'm going to cry.
Overwatch shorts always feature everyone's favorite characters and demonstrates what makes them heroes. Whether it's the story of an old robot that can't fully escape its violent past, or it's the story of a young scientist that perseveres in the wake of a horrific tragedy, the Overwatch shorts love to tear you down emotionally and bring you back up. That's why a short about mech pilot and professional gamer Hana Song will be devastating if it ends up coming out this week.
The Blizzard art for Gamescom has D.Va on it, and, while that's definitely not a confirmation, it could be a hint at what's coming. D.Va is one of the most popular heroes in the game's roster and fans have been asking for more content about her since the game came out. It would make sense, especially since her backstory has only been lightly hinted at in the game.
🗓 Mark your calendars!

From August 21-25 we'll be at #gamescom2018 to share the latest news about #BattleforAzeroth! pic.twitter.com/hmsMfaquCf

— World of Warcraft (@Warcraft) August 17, 2018
Rumors of a Lucio short have been around for a while, even before last year's Mei short. Considering that the game is celebrating Summer Games with Lucioball at the moment, a short for our boop-loving DJ could be just as likely as a D.Va one.
The big question left is what else is coming? Last year, the Mei short came along with the Junkertown map and a small short with Junkrat and Roadhog. This year, it's hard to guess what kind of map we might get. I'd love to see a proper Busan map for D.Va, or a Rio De Janeiro map in honor of Lucio. If it's not lore-related, then I'd like to play in a new aquarium map. Imagine fighting in a big, futuristic tube where sharks and other fish drift by. Overwatch needs more water-based maps!
We'll have to wait until Wednesday to see what's new. The live stream for the new short will start at 11:15 CET  — that's 3 a.m. Pacific — on the Blizzard Twitch page.