Hearthstone released three issues of Dr. Boom comics — but are they canon World of Warcraft lore?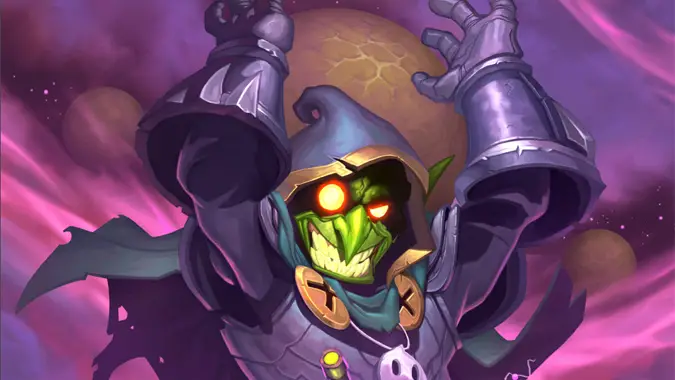 Hearthstone just wrapped up a three-issue comic series in conjunction with the launch of The Boomsday Project, its latest expansion. It's not the first time Hearthstone has delved into comics — Knights of the Frozen Throne also had a three-issue series, and there was a one-shot introduced with Kobolds and Catacombs. But it's the first time Hearthstone has ventured into the world of plausible lore…such as it is. I mean, we're dealing with mad Goblin scientists here. That pretty much suits a good chunk of the Goblins we've encountered in World of Warcraft.
So…just how plausible are the Dr. Boom comics — and can we count them as World of Warcraft lore as well as Hearthstone?
In the first issue, we're introduced immediately to Dr. Boom, a name players that spent any time questing through Netherstorm in Burning Crusade should be pretty familiar with. Dr. Boom has his own laboratory setup, but he lacks motivation — so he's looking for his assistants to create something that will plan for him. Specifically, he wants to capture the attention and the heart of his one true love, an unnamed lady Goblin with an apparent penchant for bombs and explosions that matches his own. What will get her attention? Oh, you know — conquering Azeroth, making the world bow to him, the usual. So he sets his assistants with the task of creating something to handle all that planning for him.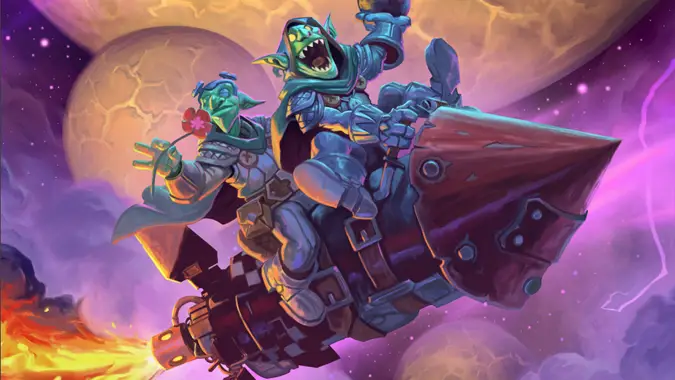 In the second issue, Dr. Boom's freshly created "planner" — a clone of himself with a robot brain — is happily at work blowing things up. But when sent to deliver a pile of roses to Dr. Boom's lady-love, the clone decides he actually loves her, and would like her for himself. Needless to say, Dr. Boom isn't necessarily happy about this — but his clone is no longer responding to orders. And when the clone implements a coup, Dr. Boom is ejected from his own facility. That's what you get for letting other people do the planning, folks!
In the third and final issue, Dr. Boom has to take back his labs, defeat his own clone, and reinstate himself as the head Goblin in charge. His assistants are willing to help him as far as they can, but this job is one he's going to have to tackle himself. Can Dr. Boom save the day and win the heart of his beloved? Well…he has to overcome his own laziness first, so let's just cross our fingers on that front.
Obviously all this material is presented as Hearthstone content — it's not really the kind of epic, sweeping story you usually find in World of Warcraft. But unlike the Knights of the Frozen Throne comics, which presented themselves as a storyteller delivering some exceptionally tall tales, or the Kobolds and Catacombs comic, which came off more as a fable than anything, the Dr. Boom series is presented as something that's actually going on. It's not someone relaying a story to someone else, it's all stuff going down in Netherstorm, at some unknown period of time.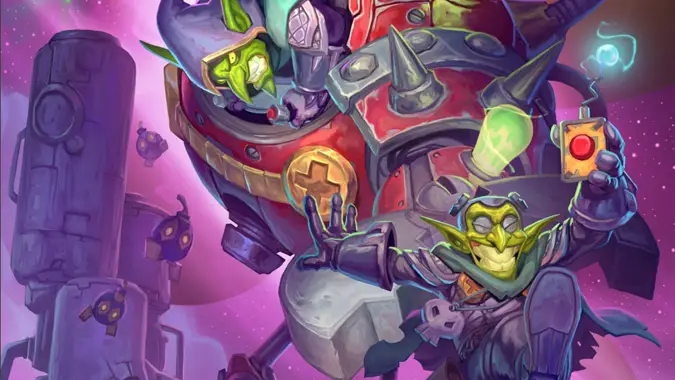 There's just one point WoW players encounter Dr. Boom in-game — and we defeat him pretty soundly. It's a one-shot quest where we're sent just beyond the border of Area 52 to take down the bomb-master, and we pretty clearly kill him. Or…do we? Thing is, the Hearthstone comics kind of throw that into question. It's not that Dr. Boom is clearly alive in the comics so much as the nature of what he's planning. I mean…he has his assistants make one clone pretty easily, so who's to say he didn't send another clone out to Area 52? Or a robotic construct? Did we defeat the real Dr. Boom all those years ago, or is he still out there conducting mad experiments in parts unknown?
We don't actually have an answer for that — we haven't been back to Outland in any real capacity since Burning Crusade. Sure, the comics are wacky, wild, and downright odd…but they aren't out of place as far as any in-game Warcraft lore is concerned. As weird as Dr. Boom's antics might be, let's face it — we've seen weirder things happen. So is this World of Warcraft lore? Not exactly — it's pretty clearly printed under the Hearthstone label. But there's nothing in the comics that prevents it from potentially becoming WoW lore someday, if the developers feel like throwing it in.
Regardless, the comics are a hoot to read. You might recognize the art — it's done by Ludo Lullabi, who was also responsible for work in the original World of Warcraft comic series, Ashbringer, Curse of the Worgen, and illustrations for the Leaders of Azeroth series of short stories. The comic was written by Mark Evanier, who also penned the Up Comes Down comic for Hearthstone last year. Even if the comics don't really "count" as WoW lore, they're still worth a read — and who knows? We might yet encounter Dr. Boom again someday, if WoW's writers ever decide to reel him back in to the story.