What is your opinion of Warfronts?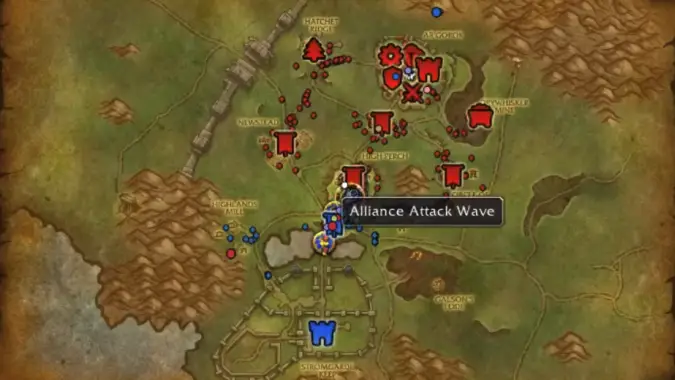 Now that the Alliance has their turn at the Battle for Stromgarde Warfront, it's time to get down to the nitty-gritty — how do you feel about these 20-player PVE ccenarios that, in my opinion, owe a lot to old school Alterac Valley and Arathi Basin? Do you like playing out the battle to take control of the Highlands? Or would you rather Blizzard had put in a new Battleground instead?
I personally think it's interesting to get to see Danath and Eitrigg yelling at each other across the battlefield, and I enjoyed the two times I ran the scenario. But I have to admit it's a lot simpler than an actual battleground, with the NPCs pretty much spawning and predictably rushing down lanes like they think we're playing a MOBA. It's not hard to get out in front of them, seize control of the various points you need like the mine or lumber mill, and start cranking out improvements.
But I personally don't think it actually has to be particularly hard in order to be worthwhile and fun. I had a good time essentially playing mobile response, going from place to place and charging into lines of enemies. I would use the old fear bomb trick I remember from the old days of Southshore vs. Tarren Mill, and then do the whole Warbreaker/Bladestorm combo when there were enough enemies in one place. I died quite a few times — because I tended to get like a dozen mobs stuck to me that way — but it was still a lot of fun.
But my idea of fun may not be yours. Do you think the 370 reward shouldn't be limited to one quest completion? Do you think LFR-quality gear is enough of a reward for completing a Warfront? Would you rather Blizzard introduced PVP Warfronts, where two teams of players went head-to-head instead of a PVE experience (or perhaps in addition to one)? What's your take on Warfronts?