Brewfest is done. How did it treat you?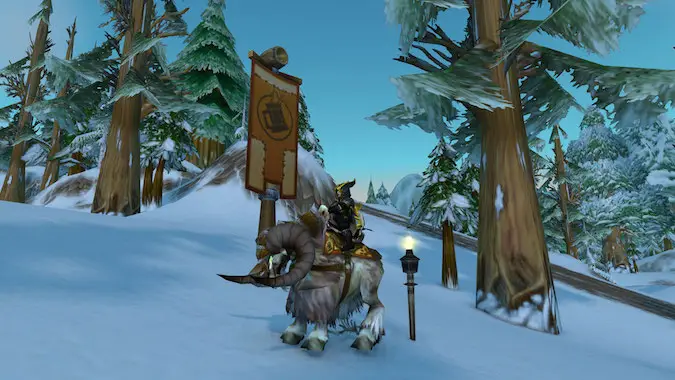 The 11th Annual Brewfest is over. It's time for our 11th Annual, "How did it treat you?" column. In my guild, we run it every day, multiple times. Quite a few Great Brewfest Kodos dropped this year. It feels so awful to have one, get another, and have to delete it. Can't we sell it to the vendor for a copper? It would make the weeping and gnashing of teeth from the guild members who don't have one a bit easier to bear.
As usual, people wanting weapon upgrades had a tough time getting them. There seemed to be an overabundance of Balebrew Charms, at least amongst the groups I was in. I do remember years past, when the Thousand-Year Pickled Egg or the Chromium Coaster were the trinkets which everyone got regardless of whether you could actually use them. RNG can be so fickle.
If you were working on tokens, did you get all that you wanted? I have to confess I have what I really want — so, if I get more tokens, wonderful. If I don't, it's not a big deal for me. Did you remember, if you've done all the Darkshore or Tirisfal pre-launch events, that you had to talk to Zidormi to set Dalaran or Undercity backwards so you could do the Pink Elekks On Parade achievement? There were quite a few "Doh!" moments in guild chat, followed by, "Now where is Zidormi again?" You'll need to remember this because the same issue will happen with other holidays requiring a visit to these two cities to complete achievements. The upcoming Pilgrim's Bounty, with the need to cook in each of these cities, is a clear example.
I was all prepared to write a column bemoaning my inability, for the 11th year in a row, to obtain a Swift Brewfest Ram. I saw a couple of them drop. Of course, the recipient already HAD that mount. The running joke in guild chat is, "Don't let Gimm see you got that. It's a /gkick." It's not. I just die inside each time I see it pop up. I had a witty headline and had staged a photo of me crying and… no way. It dropped. Way to ruin my perfectly good whining, Blizz. I guess there is always Hallow's End and 12 years of not getting the Horseman's Mount.
I'm curious. Did you get everything you wanted from Brewfest? Do you even care to participate in the holiday? If you could add an event, in keeping with the theme of Brewfest, what would you create? And finally, what are my odds of getting the Horseman's Reins, now that I finally got the ram?