The BlizzCon schedule is finally here, and it hints at a big Diablo reveal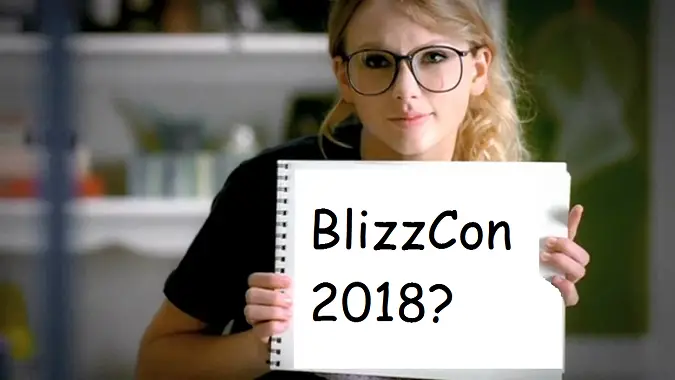 Every year the Blizzard Watch (or, before that, WoW Insider) team would sit down before BlizzCon and write up some predictions. And every year I would say this is the year we're finally getting a Diablo expansion or Diablo 4. Every year I have predicted that, I've been wrong. But this year, there will be a Diablo announcement. At least I really hope so because otherwise the Diablo panels at BlizzCon are going to be awfully boring.
Oh, did I forget to mention? The BlizzCon 2018 schedule is now live, and it lists a schedule that is still pretty skimpy on details, but one thing stands out: the Diablo what's next panel is immediately after the opening ceremony. Typically, the panel that comes after the opening ceremony talks about the big highlight of the event, so I'm keeping my fingers crossed that 2018 is finally the year of Diablo.
But beyond a flicker of Diablo excitement, I've gotta say… the year's schedule seems pretty skimpy on game panels. Diablo, Overwatch, Hearthstone, World of Warcraft, Heroes of the Storm, and StarCraft 2 all have 45-minute "what's next" panels. World of Warcraft and Diablo both have 45-minute Q&A panels. Heroes of the Storm is the only game with a "deep dive" panel — also just 45 minutes — where Blizzard typically talks about new gameplay in depth. While, there are lots of other interesting panels — art, cinematics, voice acting, engineering, game development, and more — none of these are going to highlight new games or expansions. Though Blizzard has been known to keep panels secret until reveal time, there aren't any big gaps in the schedule that would make extra panels likely.
This suggests that while we're seeing something from every game in the Blizzard lineup, we may not be seeing anything very big. Even the Diablo announcement that I'm pinning my hopes on only has two panels — amounting to an hour and a half of stage-time — all weekend. And as far as gameplay information goes, 90 minutes spread across two panels seems to be the most we'll get from any game: Diablo, WoW, and HotS each get a full 90 minutes, while Overwatch, Hearthstone, and StarCraft only get a scant 45 minutes each.
Then again, it didn't feel like this would be a big year for BlizzCon announcements. While we know we're getting something for Diablo (which could just be the animated series), the timing feels off for other games. WoW has yet to release patch 8.1, which puts patch 8.2 pretty far on the horizon. And by the nature of their gameplay alone, HotS and Overwatch are more likely to have new heroes and maps than expansions or other big gameplay additions. Hearthstone will no doubt have another new batch of cards coming and StarCraft will probably have its usual… uh… almost nothing.
Still, there's a lot that Blizzard could pack in to these short panels, leaving the deep dives for later. We'll have to wait and see — and considering BlizzCon is only a month away, we won't have to wait for long.