We thought it was impossible, but Twitch Plays StarCraft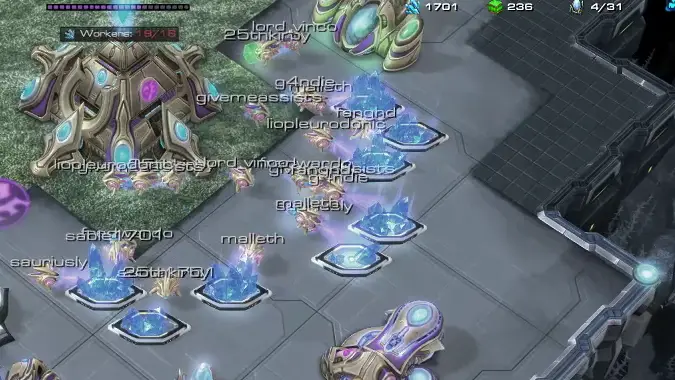 We've watched Twitch play a lot of things, but with the huge breadth of commands available, it seemed like we'd never see Twitch play StarCraft. Well, some enterprising soul has taken it upon themselves to do just that. You can join in on the Twitch channel TwitchPlaysSC.
Why would someone do such a thing? As George Mallory said of Everest, "Because it's there."
Twitch Plays are generally a game controlled by a bot, which goes into chat and uses the commands people type to control the game collectively. TwitchPlaysSC is currently playing against AI, and has a slightly better than even score right now. Initially, Twitch was winning far more, but the AI difficulty level was increased.
Compared to previous notable games Twitch has played — like Twitch Plays Pokemon — the number of commands present in StarCraft is extensive. Pokemon has the direction keys, A and B, select, and start. StarCraft has — let's just say several more than that. As a result, the list of commands this bot contends with is likewise pretty lengthy.
If you want to participate make sure to read the description for all the available commands. You can start just by pressing !play, which spawns a little drone just for you. Each drone has the name of the account controlling it just above it, as seen in the screenshot at the start of this post. You use commands like !mine minerals to direct your probe to collect typical in-game resources. Once you collect enough resources, you can start creating other units and direct them around the playing field, all by using a lot — a lot — of commands beginning with an exclamation point. The minerals and gas aren't pooled, however. The person behind the account notes that shared resources make it very easy for trolls to roll through and blow all the resources.
If you're looking for a fun, low-stress way to start the weekend, we may have found it.