No new Overwatch map at BlizzCon, but some cool new tools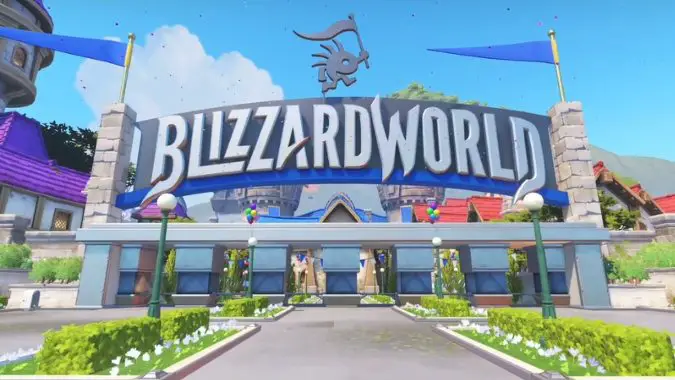 In a developer update video, Jeff "Jeff from the Overwatch team" Kaplan announced they wouldn't be showcasing a new map at BlizzCon. He only made this announcement after discussing a very cool new set of tools for observing Overwatch esports at length, then finished up by discussing awesome balancing fixes to existing characters — basically a case study in the sandwich technique of giving bad news.
The main takeaway for most Overwatch enthusiasts is the announcement that there won't be a new map presented at BlizzCon. Being told to contain the hype and temper our expectations seems to be a theme this BlizzCon, which makes me a little worried about the things we will be hearing. This goes double since the two franchises trying to pump the brakes on the hype train are the first two to have panels on the main stage immediately following the opening ceremony. While I'm sure the pageantry will be over the top as always, at this point I'm just crossing my fingers we'll see a Hearthstone expansion and a new Hero of the Storm or two this year — Blizzard please.
Jeff reassured us that the reason for no new map isn't because they don't have any new maps coming. The last two maps announced at BlizzCon — Oasis and Blizzard World — got "lost in the shuffle" during the convention, which is a valid reason for shuffling their announcements. Jeff indicated that they have new maps in the pipeline, but now just isn't the time to make the announcement. However, why have a huge celebratory convention without some huge showstopping announcements?
On the bright side, for people who want to watch Overwatch in any capacity the new observer tools look amazing. Jeff indicated that this will be rolled out to the full ecosystem at a later date, too. This will be a huge boon to coaches for amateur teams, scouts, and just people who want to replay their own matches to elevate their game. The ability to slow the action in any game will help people making analytical content working outside Blizzard arena, as well as people who get motion sick when the observers stick on Tracer or Genji for too long.
Jeff closed it out by naming a few heroes that are going to get buffs soon — Roadhog, Reaper, Symmetra, and Mercy. Mercy and Roadhog retuning in particular has been an ongoing issue for a long time. Mercy's healing will only be buffed during her Valkyrie ultimate, which frankly seems like a band-aid. Roadhog had his hook ability re-balanced — again. This patch is currently on the PTR, so you can go test it out right now if you're so inclined.