WoW
Oct 25, 2018 1:30 pm CT
Bwonsamdi is the Spirit Healer I never knew I've always needed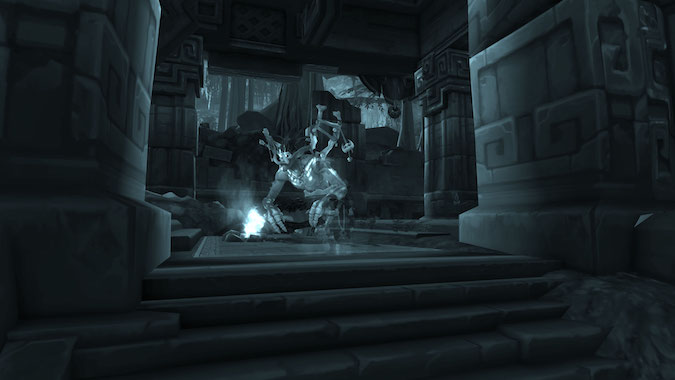 Ask my guild. Go ahead, ask them. I am unafraid of death. I collect deaths like I collect achievements. There isn't a precipice I haven't Disengaged off of. What do you mean, "Look before you hit that button?" Where's the fun in soaring backwards and backwards and backwards if you've looked first? There isn't a first boss in any raid I haven't marched up to and ordered "to cease any and all supernatural activity and return forthwith to your place of origin, or to the next convenient parallel dimension." Yeah, that's gone about as well as you can expect.
After a number of deaths in the same location, you might want to give the Spirit Healer a first name. In my guild, we're kind of partial to "Sarah." I don't know why. A former guild member made the comment after dying for the umpteenth time somewhere — "Sarah says, 'Hi, everyone.'" Understandably confused, he said that was the name of the Spirit Healer where he was finding himself. We've branched out in naming, but there was one constant. All Spirit Healers — whether in contested zones or in strictly Horde or Alliance zones — were female. Battle for Azeroth changed this.
By now, you've all probably made the acquaintance of Bwonsamdi. He first showed up in Wrath of the Lich King when Vol'jin tried to recruit him for the battle against Zalazane. Once Vol'jin was victorious, Bwonsamdi left until Battle for Azeroth. Without giving away too much — for those who might not have played through the Horde campaign — Bwonsamdi is the Loa of Death. His temple is the Necropolis in Nazmir and he claims all Troll souls upon their death. He is instrumental in helping the Tortollan and Zandalari forces under the command of Princess Talanji.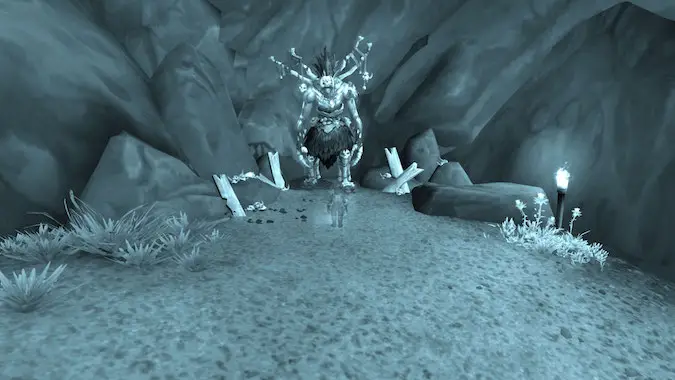 It's a fascinating story. But what truly makes Bwonsamdi a memorable character are the comments when you die and meet him at a graveyard. Not that I'm — ahem — going out of my way to see what he says next, but I've received the following comments upon our, um, meetings:
"Let me guess…ya got in over your head."
"No, no, no, ya no good to me dead."
"I be able to return ya to life…for a price."
"Well look at you! Da mighty hero…ha!"
"Oh, poor little thing, ya be needin' some help from old Bwonsamdi?"
"What you be doin' here, mon? It not your time to pass on…yet."
And a class-specific comment, "Ya be tryin' ta feign death, mon? Shame…" (I was no…well, maybe.)
I know I've missed some of his death comments. I've been told there is a comment for every class.
I love this level of snark. I'm just going to jump over this wall and … well that fall is going to hurt. Oh hi, Bwonsamdi. I'll just run across this area to the next road and, oh dear. That's a whole lotta mobs behind me. Oh hi, Bwonsamdi. I don't think I've had so much fun meeting up with a Spirit Healer as I have dying in Zandalar. I suggest that, after all these expansions, Bwonsamdi is the Spirit Healer we deserve and needed — a wise-cracking spirit reminding us of how easy it can be to die but how fun it can be to rez.