WoW
Nov 2, 2018 2:38 pm CT
Whomper, the adorable baby yeti, is WoW's next charity pet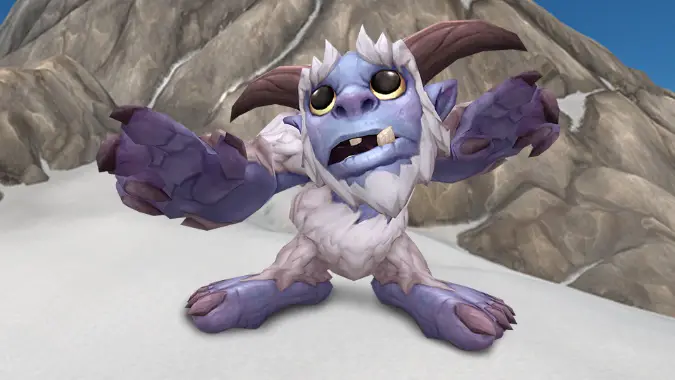 "Adorable baby yeti" is a phrase I never actually expected to say, and yet here we are. Blizzard typically releases a new charity pet and plush at BlizzCon, and this little guy can really only be described as adorable. He hails from the snowiest parts of Drustvar where you probably remember killing his parents for quests… which means you're kind of obligated to adopt him, right?
This year, charity sales will benefit Code.org, a nonprofit dedicated to teaching kids — particularly girls and minorities — to code. These people will make up our next generation of game developers, and it's great to see Blizzard getting them started on the path to coding. Until December 31, 100% of the sales of the Whomper virtual pet and Whomper plushie will go to Code.org. Support a good cause and get something super cute? I'm game.
The Whomper pet costs $10 and it's available in store and in game right now. The Whomper plush costs $25 and is available for pre-order right now. It should ship by December 15, so you should be able to get it for Christmas.