Overwatch World Cup saw some bracket upsets, to say the least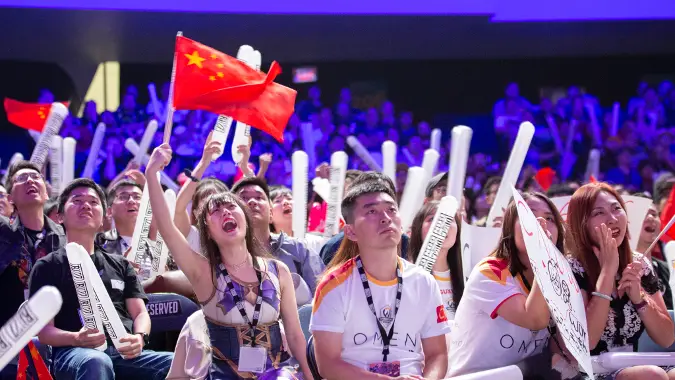 Before the final bracket of the Overwatch World Cup began at BlizzCon 2018 conventional wisdom said the winner of the semi-final — which would assuredly be between Team USA and Team South Korea — would win the whole shebang. Well, that was sort of true. Here's a perspective of the first-round Team USA vs Team Great Britain face off from one of our favorites, Rades:
predictable, lol #overwatchworldcup2018 pic.twitter.com/atQTvWZJ9P

— Rades 🐉 (@_Rades) November 3, 2018
There were tons of upsets up & down the bracket, but Great Britain taking the series over Team USA 3-1 was perhaps the biggest shock. However, looking through all the matches, a pattern emerges which is a little concerning for the health of Overwatch esports as a whole going forward, particularly Team China's dominance.
Team China was notable for having a single Overwatch League player — support player Sky was on the Shanghai Dragons squad which had the worst single-season performance of any team in sports. However, they cut a swath through a bracket packed with Overwatch League players, landing in the finals and claiming the Silver medal overall. They took out Team Finland first, with Overwatch League DPS players Taimou from the Dallas Fuel and Linkzr from the Houston Outlaws, tank Fragi from the Philadelphia Fusion and their supports Shaz and BigGoose were teammates on the L. A. Gladiators. After that, Team China destroyed Team Canada, another roster packed with superstars: Surefour from the Gladiators, Agilities from the L. A. Valiant, Bani from the Outlaws, Note from the Boston Uprising, plus the most notorious free agent in esports xQc, and my personal pick for most underrated unsigned player, Mangachu from the NYXL Academy team.
So what does Great Britain destroying Team USA and Team China's unexpected run to the Silver have in common? A robust tier 2 farm system to foster talent.
There has been a lot of discussion about the form Overwatch Contenders and the Path to Pro would take in the coming season, revolving mostly around the stumbling block of Academy teams. Most Overwatch League teams are headquartered in North America, and as such there was only one really notable team last year that wasn't supported — financially and institutionally — by an Overwatch League team. Last Night's Leftovers made the final playoff bracket of the second season of Contenders. Since then, almost all their support staff and half their roster have been scraped to Overwatch League teams. By contrast, Contenders Europe is full of unsigned teams, and the British Hurricanes had to fight their way back into contention after being relegated. China's scene is full of amazing talent as well. Though the Atlanta Reign claimed a few players from the top team, their scene is still healthy.
We'll see how this affects the prospects of players going forward, but from this year's Overwatch World Cup it's pretty clear that having that talent pipeline made a ton of difference.