Diablo Immortal isn't a reskin, it's an entirely new game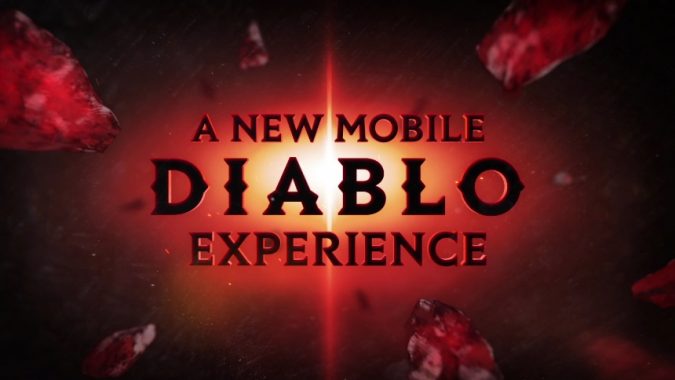 Diablo Immortal isn't a copy or a re-release of a 2017 mobile ARPG as many of the game's detractors have theorized.
Blizzard explained the game's development history to Variety and reiterated what it already told BlizzCon attendees: "Blizzard, in partnership with NetEase, has built Diablo Immortal from the ground up for iOS/Android."
Several of those who were upset by the recent announcement compared Diablo Immortal to one of NetEase's previous releases, Crusaders of Light, which, admittedly, does look very similar to the BlizzCon demo. Although Blizzard said it's not a copy of that game, it did mention that its partnership with NetEase will hopefully help the mobile game thrive in China — something NetEase is very familiar with.
NetEase has previously helped Blizzard bring its games to the Chinese market, and it also owns the Shanghai Dragons Overwatch League team. The partnership with regards to Diablo Immortal, according to Blizzard, is to both make the game authentically Diablo and also allow it to be "top ten in more than one region."
It's unsurprising that a mobile ARPG looks like another, especially when both the genre and the platform naturally demand a lot of similarities. There's only so many ways you can play Diablo on your phone, and of course any existing game would look like the most popular game in the genre.
"There's a reason you don't reinvent the wheel," our own Alex Ziebart wrote in his defense against the game. "If they've already figured out how to optimize Diablo-like gameplay mechanics for mobile platforms, why not lean on that knowledge to actually make… Diablo?"
We have impressions of the demo from BlizzCon are pretty positive despite some initial disappointment that it wasn't a fourth entry in the main series, and a look at how Blizzard could have handled this announcement better. Whatever you think of the game, it's clear Blizzard isn't out to mislead anyone on what it's trying to do — even if it's not what we thought we wanted.