Diablo Immortal is an MMO
Click here for more photos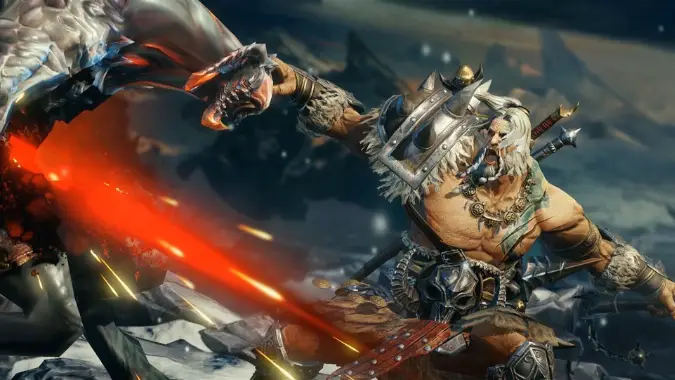 Imagine a Diablo game set in a persistent world, with a capital city and actual dungeons for parties of adventurers to explore. Well, that's what Diablo Immortal is — an action RPG that's set fifteen or so years before Diablo 3 and which has a stated goal of telling not one continuous story ala Diablo 2 or Diablo 3 but rather several stories, with six shared outdoor zones and seven instanced dungeons.
Guys, this is an MMO. It's not even subtle — Blizzard and NetEase are calling it an MMOARPG, for Massively Multiplayer Online Action Role Playing Game. If this game was on PC or consoles, you'd already be cheering for the Diablo MMO they announced at BlizzCon. The fact that it's on tablets and phones doesn't change the fact that it is an MMO. To use one example, they specifically talked about how, when you see a well-geared player out in the world you can tell by looking at them that they're well geared — anyone who played WoW or any other MMO knows that's part and parcel of the experience.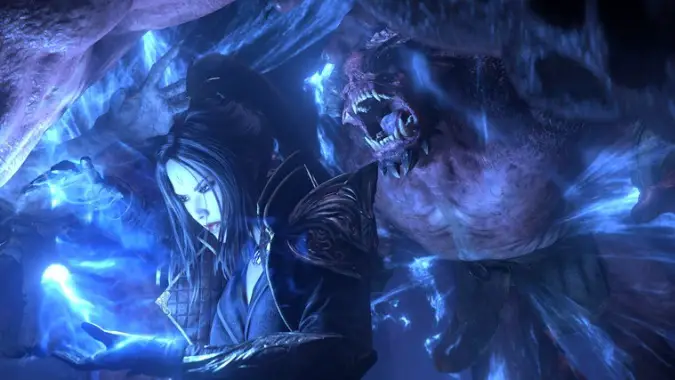 Massive
Likewise, talk of adding to the game after launch? Expanding the number of playable classes and adding new zones to experience? Playing in a persistent world that changes and grows with continued content updates? It's World of Diablo. It's even going to have guilds.
Imagine if this game had been announced for the Switch instead of Diablo 3. Imagine if it was being released for Xbox One and the PS4. The only reason to not be immediately astonished talking about a full-fledged Diablo MMO is the platforms it's being released on. Pretty much every box that an MMO can tick off, this game ticks off. Six playable classes, social multiplayer content, dungeons and world content, soloing and group play options… looking at the game as a whole, I definitely feel like its chosen platforms (mobile devices such as Android and iOS phones and tablets) has caused us to ignore just how big a deal this is.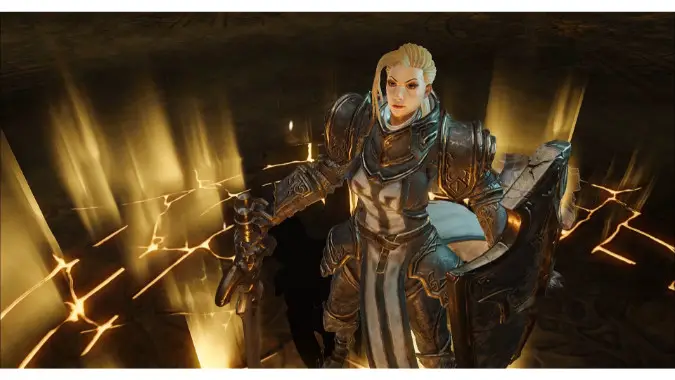 Mobile
Now, I must be up front — I generally don't like playing games on tablets or phones. I have an iPad, and I use it for a lot, but not for gaming. But I don't really see a qualitative difference between putting a game on the Switch vs. putting it on mobile devices, except that I prefer the control scheme for a Switch port. In terms of my personal interests, I wish this game was coming out for PC or consoles — while I understand Blizzard and NetEase have designed and built this game from the ground up to run on mobile, Diablo 3 was designed for PC's but the console ports have been astonishingly good and I don't see why Diablo Immortal couldn't similarly get an excellent console port at the least.
But that doesn't make the game any less an MMO.
There have been charges that NetEase is re-using assets or copying their own previous games, and having very little knowledge of those games, I've not felt qualified to discuss those accusations. I've looked at posts and videos of those games, and sure, they do bear some similarities, but they also all generally look like any top down action RPG, which is to say, they kind of looked like Diablo in the first place. Making an actual Diablo game for the mobile space, I'm not sure how you'd go about it and not have it look like Diablo Immortal does.
But I have to be honest — me not particularly liking mobile games doesn't mean mobile games aren't real games, and it doesn't mean that a game with the features this one lists — a persistent world with six open world zones available for solo or group play, seven instanced dungeons, an open world capital city where you can see other players and interact with them, six playable classes and the ability to form parties to complete content too hard to solo, loot drops? It sure sounds like an MMO to me, y'all.
Face it — Blizzard really finally did announce that Diablo MMO we've all been talking about for years, and we're too busy focusing on what kind of gadgets we'll get to play it on to realize it's finally happening.