What is your favorite cosmetic pet?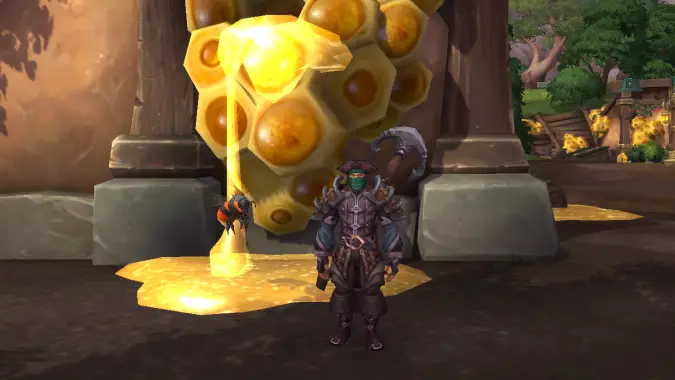 I've been getting more into transmog lately and that has extended into a thematically-appropriate critter follow me around. For my Night Elf druid, it's the Sprite Darter Hatchling that randomly dropped for him while questing in Feralas back in the day. For my newly created Dark Iron Dwarf shaman it's the Cinder Pup from the Draenor mission table. But for my Human monk, it rotates as needed.
In Legion, for example, he had the Skyhorn Nestling while questing through Highmountain, the blue dragon hatchling Emmigosa in Azuna, an Unborn Val'kyr in Stormheim, you get the idea. But in Battle for Azeroth, I have to find the perfect pet to accompany him on his travels in Kul Tiras.
After much deliberaton (and discovering I had enough Polished Pet Charms from the mission table) I decided on the Seabreeze Bumblebee from the Stormsong Valley reputation vendor. I figure with flying coming to Kul Tiras in Patch 8.2, I'm going to go after a bee mount anyway so I might as well have a matching set.
What is your pet of choice to journey with you on your adventures?