The Queue: Mitchagain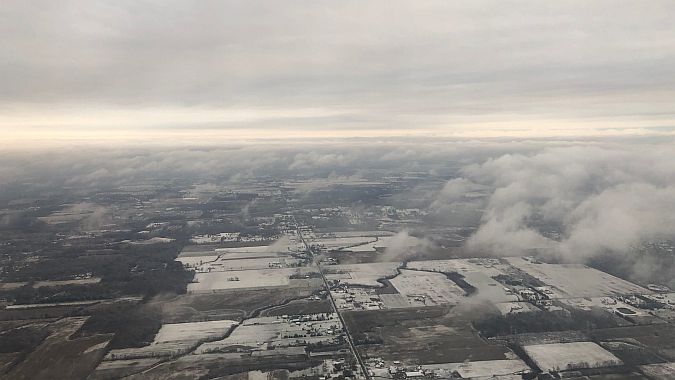 Let's get one thing clear: When Adam asked if anyone could cover his Queue today, a not-insignificant portion of my reason for saying I would cover it came down to reading Lotharfox's question below. It was, frankly, too good to pass up.
Also I'm still in Michigan and it still sucks. I'm not going to let this one go, despite several commenters claiming Michigan to be a great place. It's not a great place. It's just not.
All right, time to Queue (Queue).
---
LOTHARFOX HAS A GREAT Q… AND A GREAT A!
What state are you in when Mitch does the Queue two days in a row?
Lotharfox also answered: Mitchagain.
---
RED, WHAT A SILLY BILLY YOU ARE:
Q4Mitch: so, what was the correct answer? From 1 to 12…?
Oh man, we got ourselves a real jocoser over here!
---
KIOTAY HAS MORE THOUGHTS ON THE DARK LADY:
Was the Wrathgate orchestrated by Sylvanas? Two ways to look at this either: A) Sylvanas did not order the use of the Blight… however, she did call for its creation and left it in the care of those who would use it… so she is incompetent and still responsible. Or… B) Sylvanas did order the use of the Blight at the Wrathgate which makes her more devious and willingly to blatantly lie to allies. A quality we see again in Gilneas when she uses the Blight on the Worgen in defiance to Garrosh her WarChief's wishes. Ultimately, you have to ask yourself… is Sylvanas incompetent or devious?
Sylvanas is far from incompetent. My take on the whole Wrathgate thing is that, whether she directly ordered the use of the Blight or not, she did not anticipate the coup. Even if she came out on top in that situation, it didn't look good for her. Compare this with the events of Before the Storm, where she cut off a coup before it could start, with a perfectly plausible reason that made her still look like a sympathetic leader in the end. If she had known about Varimathras and Putress's plans ahead of time, she wouldn't have let it get as far as it did.
---
BEDEFIANT, I THINK YOU'RE ON TO SOMETHING…
Sooo, Hypothetical theory time.
In regards to the Old gods we've "killed" – we know they aren't dead dead, BUT… stay with me here. Why don't we just have a ton of priests and paladins set up where their not-dead-but-dead body/avatar is and just have them be cleansing it and the area for like… ever.
Would that do anything? I mean… just let them keep going down those tunnels further and further into Azeroth cleansing like theres no business. Would it do anything to excise an old god?
There is only one thing I can see coming out of this: Paladins gain an equivalent spec to Shadow, what with the constant whispering that would surely be happening here, while all other Priests switch to Shadow permanently and all pre-existing Shadow Priests become… even Shadowy-er.
Yeah, I like your plan.
---
HUSSKIES, TODAY, YOU HAVE A QUESTION! YAY!
Q4TQ: Is there any specific reason why the Horde would want to go to Nazjatar and waste resources in the fight against Azshara? I kinda get why the Alliance would get tied into this story but if I were Sylvanas, I would probably just watch the Alliance send their army there and chill. Maybe even take a stab at Stormwind in the process.
Maybe there's something Sylvanas wants there, and she's using the battle against Azshara as a front. That and/or Azshara and her forces still do pose a threat to the general… everything. So it's not like it's the worst idea to fight her forces and maybe even get more allies out of it to fight the Alliance.
---
MOVEWOW WANTS TO KNOW ABOUT FACTIONS AND CONFUSION:
Q4TQ: Every expansion seems to have its own faction story line/leveling zone with a lot of the the expansion content being shared by both sides.
So far in BfA most of the content seems to be split right down the middle. At least is feels that way to me. If I wouldn't have had a character in both factions I would have missed out on so much content and story.
So do you think that the WoW developers made a mistake by having so much of the BfA story lines behind each faction? Do you think it's caused a lot of confusion for the players? How do you think it will affect the introduction of the rest of the BfA content and story?
I actually really like it. I think it makes the faction choice feel a lot more important, and I'm totally okay with having to play both sides to see everything. That said, I would have preferred if the Alliance had a better reason to show up in Uldir. It's totally fine if each faction has its own stories, but if they are going to intersect, give them more of a reason than… well, whatever "reason" the Alliance have for going to Uldir. I think it involves Brann…
As for confusion? I can't really say. It's hard to divorce myself from the "average" player's experience after playing the game for so long and writing about it for a living. I don't think it's confusing at all, but maybe others do?
I think the rest of BFA's content and story will follow the same pattern, to be honest. Maybe fix the whole "why are we raiding this?" thing.
---
MISTAH JAY WANTS TO KNOW ABOUT DEATH AND MORTALITY:
Q4tQ: Is Turyalon immortal, since the death of Xe'ra?
I contacted our resident lore experts on this one. According to Rossi and Joe, Turalyon's transformation into Lightforged was just facilitated by Xe'ra — as long as the Light exists, Turalyon will still be Lightforged. However, he's less "immortal" so much as he is "ageless" — he can still be killed. Though I doubt him dying in the Arathi Warfront is canon… and I'm not sure it ever will be.
---
ENO, LET ME THINK…
QftQ: What's the most egregious plot hole in the Warcraft games, RTS and WoW both?
If Gnomes and Goblins can be Mages, why can't they use their magic to prevent their inventions from backfiring? Magic solves everything except technology in the game. What gives?
Okay, that's all for today. Don't worry, you won't get me three days in a row. Probably.