What's your ultimate raid?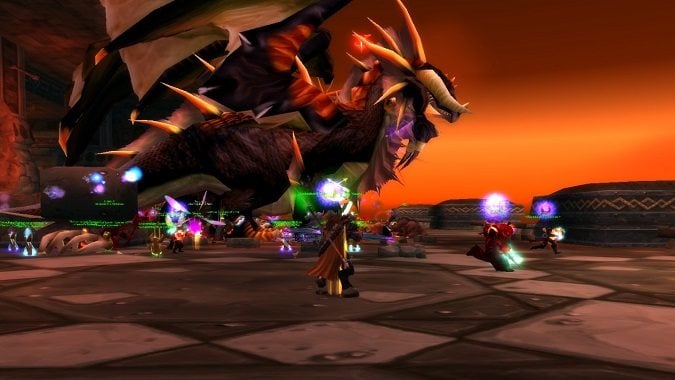 For me, it's a toss up between Blackwing Lair, original flavor Karazhan, Icecrown Citadel, and Tomb of Sargeras for the title of Ultimate Raid — the raid that to me sums up what I love the most about raiding, the one that distills the whole experience down to its essentials. I think I'd probably give the edge to Blackwing Lair just because it was the first time I earned a realm first kill (several, in fact) and it was where I cut my teeth on progression raiding as a whole. I'm not saying these are the best raids, exactly, as much as I'm saying they're where I felt like the core of the raiding experience was most fully manifested.
Heck, I'm not even saying they're my favorite raids — they are, although I think Ulduar and Antorus would be high on that list as well. But what I'm talking about isn't something as simple as I really like this raid. I didn't actually like Tomb of Sargeras all that much. It wasn't bad, and in fact in many ways felt like a perfect encapsulation of what Legion was about — I was frankly shocked that it wasn't the final raid of the expansion. But it wasn't the raid I loved the most in Legion, because Antorus just blew me away with how out there and cool I thought it was. Tomb of Sargeras just felt like an almost textbook example of a WoW raid, complete with a final boss fight that made me hate everything.
Oh, yeah, old school Nefarian definitely made me hate everything back in the day. Making me hate everything is almost required for a final boss fight for me to feel like we're getting the full WoW raiding experience. Dropping infernals everywhere, blowing up the platform, and the whole hot mess of the Kil'jaeden fight are just perfect examples of WoW raid design at its most fiendish.
So, what's your ultimate WoW raid? What's the example you'd use to explain raiding to people?