WoW
Dec 18, 2018 10:00 am CT
Winter Veil 2018 has arrived with toys and wonder for all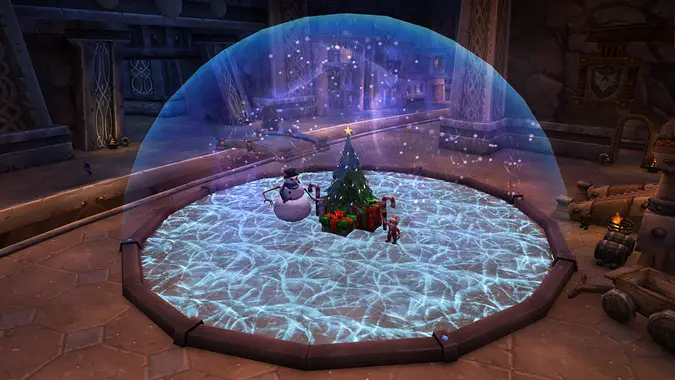 It's Winter Veil time in the World of Warcraft! The halls have been decked, toys wrapped, and Great Father Winter is ready to hear your Winter Veil wishes — have you been good this year?  You'll be able to collect your presents from under the trees in Orgrimmar and Ironforge starting on December 25th. I'd say no peeking, but we already know what's inside of them. If your wishes included a frosty new Hearthstone and a set of armor to go with last years toy axes then, you're in luck!
The usual holiday fare is present as well. The Abominable Greench is up to no good, kidnapping Greatfather Winter's favorite reindeer Metzen. Doing this daily has a chance to reward you with the ever-popular Mince Meat Fruitcake, and chances at past years special holiday toys. Rogues might even be able to get the Miniature Winter Veil Tree, now updated to ilevel 335 for characters at 120.
If you're working on the Merrymaker achievement for What a Long Strange Trip it's Been now's the time! Most of the achievements will fly by but — depending on how lucky you are — Let it Snow might take you some time. Some of those combinations are rare to see. If you're looking for the perfect hat to complete 'Tis the Season, Raal the Gluttonous in Waycrest Manor and The Fetid Devourer in Uldir have both gotten into the holiday spirit. I guess that makes it The Festive Devourer!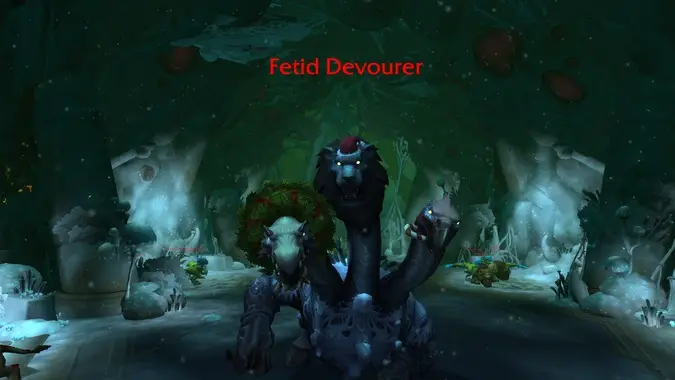 In all the hustle and bustle of the season, don't forget about your Garrison! Grumpus is back and stealing presents, and only you can stop him. Completing the dailies has a chance for you to get your very own Minion of Grumpus to ride around Kul Tiras! You can also use the Merry Supplies earned from the dailies to buy decorations for your Garrison and extra boxes for extra chances at the mount! While you're adventuring near Grumpus' lair make sure to check snow piles, some of his Grumplings are hiding in the snow waiting for their next owner.
Speaking of pets, the Globe Yetis are back in Ironforge and Orgrimmar. One pops out about every half hour — make sure that you've packed warm socks and something to read while you wait. There's lots more to collect during the holiday, for the full list our friends at Wowhead have put together an excellent guide with everything you could possibly need!