What objectively well-written character can you just not stand?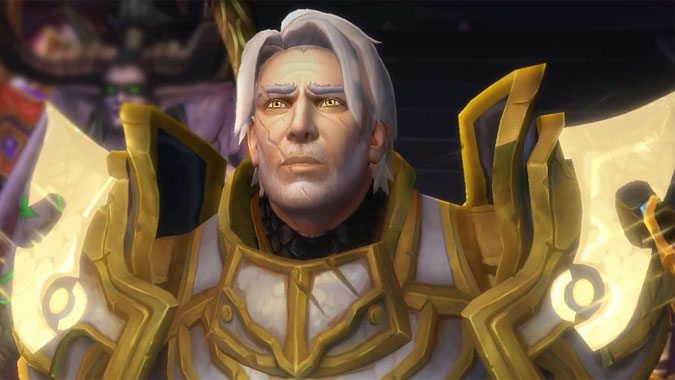 When it comes to writing and MMOs, it can be hard to differentiate good writing and bad writing from writing we actually just do or don't like. Our own Matthew Rossi wrote an excellent piece on this — but the short version is that many people will see good writing that they don't agree with and just determine that, as such, it's bad writing. Of course, that's obviously not true. You may hate the direction a particular story or character has gone, but that doesn't mean it's being presented in a bad way.
One example of this I keep coming back to during Battle for Azeroth is Sylvanas. There are a crazy amount of community members who hate the direction the character is taking. On — quite frankly — too many occasions, I've seen people complain that the direction Sylvanas is taking this expansion be described as "Garrosh 2.0." But I don't agree — what she's doing is both in character and very much different from Garrosh. Do I agree with it? Am I happy with it?
Who cares?! The point is not whether I agree with what she's doing — it's whether or not it's good writing. And, if you ask me, it is. It's in character, it creates drama, and it asks more of the players than to simply follow along. But you know what? Sylvanas is an easy choice. She's front and center, and everyone playing the game has an opinion on her. The reason I bring her up is because she's representative of the type of character many people dislike –even if she is written very well.
Mind you, I love her. I'm totally happy with what she's doing in this expansion. But, as I said, she's representative of a larger topic. She represents a well-written character many people dislike. And I'm curious to see what other characters out there you folks feel fit the same bill.
For my part, I can't stand Turalyon. I think he's a great character with an important role and writing that fits exactly what's asked of his part. But I still hate him. He's not the type of character I enjoy, and he's someone I will likely dislike no matter where the story takes him or how well it's written. However, that's enough from me — what character do you acknowledge as being well written but still cannot stand? What is it that makes you feel that way? Would you change anything about that character, or are you perfectly content letting them fill the appropriate — albeit hated — role?