WoW
Jan 25, 2019 10:00 am CT
Mythic world first race is so popular that Method and Exorsus will livestream again in Battle of Dazar'alor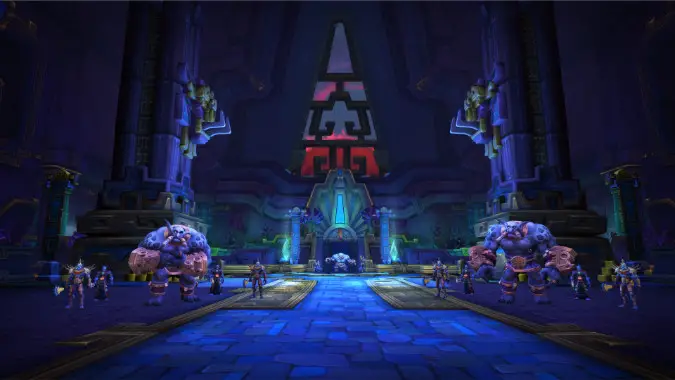 Uldir marked the first time contenders to finish the raid first in the world livestreamed the race to the top. It proved massively popular and several top guilds have announced that they plan to continue livestreaming the world first Mythic race in Battle of Dazar'alor.
Both Method and Exorsus have announced that they will livestream when Mythic Battle of Dazar'alor launches at European reset on Wednesday, January 30. Not only will Method have 15 streams for different raider points of view, but they also have casters to provide commentary and context on Method's official Twitch channel. Exorsus will also be streaming from various raider POVs, who can be located via their team page on Twitch.
Historically, the world first race progress has been a closely guarded secret. Guilds went to great lengths to keep their strats hidden and to preserve the integrity of the race by not leaking any information to guilds further behind. Streams were banned to protect their fight methods as they figured them out. The top guilds would often log out in different specs to further obfuscate their strategies. And even when the race was over, guilds followed the unspoken rule of not releasing any kill videos until the top 5 had finished.
Now that's changing. Partly because, as popular as WoW is, sponsorships are sparse or not very lucrative. Top players have to find ways to support themselves without resorting to ToS-breaking money transactions. Streaming a popular race, netting Twitch views and subscriptions and followers, will do just that.
In Uldir, Method won the world first race, with Limit coming in second and Exorsus coming in third. There has been no official word from Limit yet on livestreaming, but they haven't been twiddling their thumbs. There was a bit of an uproar in the WoW community when it was revealed that Limit spent 10-15 million gold to transfer to Alliance just to cash in on the 400 ilvl piece of gear available from the PVP quest for killing the opposite faction. It's an extreme move, but world first competitors are known for their extreme behavior to gain whatever edge they can. It's also not likely anyone will do this again, as the most recent WoW Q&A admitted that the quest reward was likely too high, and will be lowered from next week on.