Off Topic: Spotify's Discover Weekly feature understands my disparate love for screamo and Ariana Grande better than I do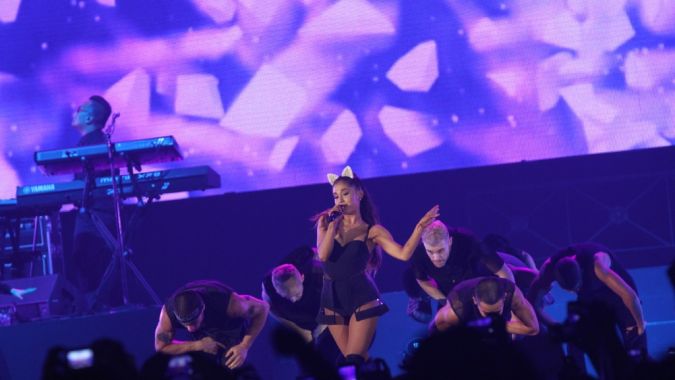 Whether or not you're a paid Spotify user, you should regularly check the Discover Weekly playlist to find new artists. New music comes out Friday, but the Discover Weekly playlist takes what you tend to listen to and makes logical guesses on what else you might like, new or old — and it's surprisingly accurate. And I'm saying that as someone who listens to the roughest, scream-filled hardcore music as well as Ariana Grande's latest album.
To find it, go to the Made For You section of the app — it should be near the top of the list. Add it to your playlists and it'll update every week. For me, the playlist is a lot of stuff I know I don't really like, so I skip around and play a few seconds of the songs. If you're more courageous than me, you can just play the entire playlist.
It's a good routine to have because eventually you might someone you instantly love, which leads you to go back into their history of music. Before you know it, you've found a new band or artist (and maybe even a new genre!) to like. I found my favorite band Dance Gavin Dance via recommendation and recently found a band that sounds similar to them.
It doesn't work so well if you don't already use the service a lot. Spotify can't guess at what you're into without knowing what you already listen to. Investing some time finding music you already like and making playlists is worth it, especially since it's really tough finding some music these days. There's also the Release Radar and Daily Mix playlists too.
The biggest plus to the Discover Playlist is that you'll have the ability to find artists that don't naturally show up on top music lists, like once-indie artist Carlie Hanson or someone smaller like Lights. For the music-lovers out there, what are your favorite ways to discover new music? And do you have any recommendations for the rest of the readers here?