Off Topic: Why you would like Midnight's Children by Salman Rushdie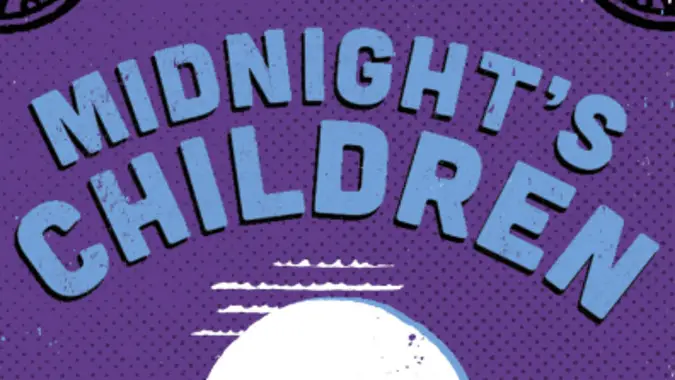 This isn't going to be a review of Midnight's Children — I'd need a lot more space to do Salman Rushdie's epic of India as it went from a British Colony to an independent nation, and frankly I don't think I'm smart enough to do it justice. It would not be entirely inaccurate to call the novel a sort of superhero novel. Main character Saleem Sinai is born on the exact moment of India's independence and is one of the eponymous Midnight's Children, imbued with mystical power by the proximity of their births to that moment in history. Saleem is a telepath, and even as he's swept up in the history that unfolds over the course of his life and India's, he uses his powers to essentially create a community of others with powers like his own.
The book is often called magical realism, and it is by far the most approachable of Rushdie's work but I'm not sure if that really conveys what Rushdie does here. It's a book about colonization, about India's partition and the strife and horror that people live through when caught in the path of massive change, and the powers of the Midnight's Children are in service to that narrative.
Midnight's Children is also unique in that it deals with issues of racism and colonialism both in the metaphorical use of the Midnight's Children themselves and the real issues of the legacy of colonialism in India. While it's not perfect, it has a lot of power and only grows more important as our world spins onward. Again, a full review of the book is beyond the scope of this post — this is simply a recommendation, as a work that bridges the often entirely artificially separated worlds of speculative and literary fiction. This is simultaneously a 'serious book about serious things' that won the Booker Prize and a genre novel about magical powers that's honestly not that different from a mid 80's issue of Uncanny X-Men.
There's a film adaptation of the novel that doesn't really capture the sheer scope of it, but the screenplay is by Rushdie and it's got a fantastic cast so if you want to try and ease your way in, I'd recommend it. It's not Avengers — these are not stories where cities get destroyed by superhuman beings, even as they are stories where people are driven from their homes by war and chaos, they're a far more intimate and small-scale exploration of the idea. But that's worthwhile, and in a world where we have superhumans and magical realism all over Netflix and our films and TV shows, I feel like Midnight's Children is more relevant than ever.
I heartily recommend this book — it's a magnificent work and in many ways it manages to be an anodyne for modern big budget superhero stories while also containing the kind of sweep and scope they'd be envious of. The characters, even those with powers and abilities that could be called supernatural, are relatable, human, flawed and those powers don't save them from suffering — indeed, they often seem to make Saleem's suffering worse.
If you like Umbrella Academy or Stranger Things or any of the various media dealing with preternatural events or superhuman characters, you should absolutely read this book. It defies and subverts categories.