Off-Topic: The new Captain Marvel movie should have been released 10 years ago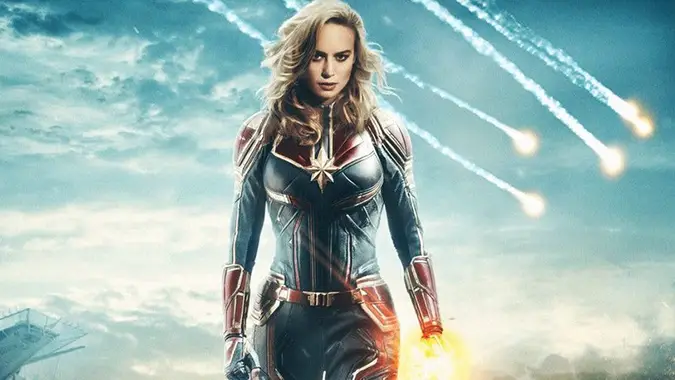 Captain Marvel is out of time. The simple narrative and retro setting of the first woman-led Marvel film would have made more sense alongside 2008's Iron Man, not last year's Avengers: Infinity War. Captain Marvel is optimistic when the current timeline is near-cataclysmic. It's a film that wants to mimic the highs of Tony Stark's explosive escape from the cave 11 years ago as if it were 11 years ago. The omnipotence of the Marvel Cinematic Universe robs Captain Marvel of its significance, and demonstrates that this film deserved better.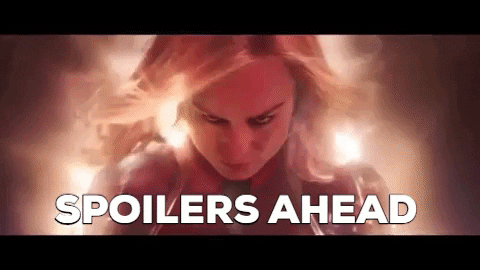 A decade ago, Captain Marvel would have been brilliant. It's a simple story of a woman that doesn't understand who she is or her latent, god-like powers. It also imbues that with the struggle of being a women in a world largely controlled by men, and what it's like to be told over and over again that you can't achieve something. Brie Larson's Carol Danvers is fundamentally disconnected from the men in this film, even when they include both a young Nick Fury and Agent Phil Coulson. She doesn't even have a love interest which the Marvel films repeatedly use as a way to characterize its women. She's the strong female protagonist that would have been a step in the right direction way before films like Mad Max: Fury Road, Widows, and Ocean's 8, before even that term itself became cliche and full of its own problems.
Except it's 2019 and the women on screen are written way better than Captain Marvel. They are allowed to be emotionally vulnerable and flawed on the page. Danvers has past trauma that Captain Marvel only briefly grapples with before giving her glowing eyes and the power to blast ships apart with her bare hands. The film spends no time letting her manage her frustrations and shock as the gaps in her memory are revealed. Instead, all of that time is spent rocketing toward a necessary end-point. The pieces have to be in place for her to show up next month in Avengers: Endgame — a constraint that didn't plague Tony Stark and was deftly written around in Black Panther. Captain Marvel has no time to be a person before she's warped into a solution for Thanos' final move.
It's impossible to ignore the way Marvel movies speak in franchise rather than narrative. They're jigsaw puzzles with hero-shaped pieces manufactured to get you into a theater. There are two more films this year and they each are required-viewing before the next. Disney has sprung this trap before on us, but with Captain Marvel it's beginning to feel like a trick.
It's taken the Marvel Cinematic Universe a decade to give us Captain Marvel, and it chose the safest time to release the safest film about a woman. Sure, the $153 million says it worked, but Carol Danvers has existed for almost as long as Tony Stark. The option to make this film was there from the beginning. To go back in time and act as if she was part of the universe all along is not only bereft of creativity, it's insulting. We deserve better. Captain Marvel deserves better.