How often do you use WoW character services?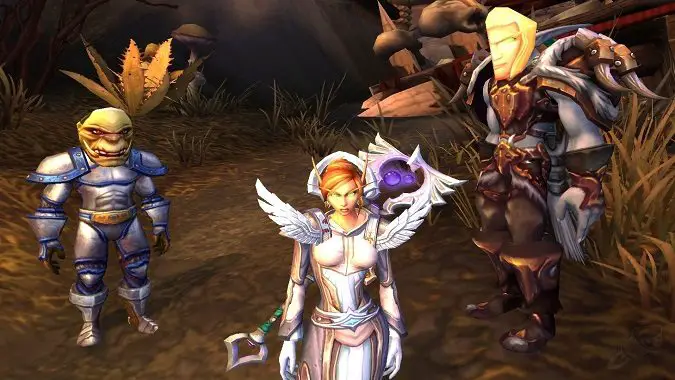 Character services are on sale until the end of the month, perfectly coinciding with the release of Kul Tiran Humans and Zandalari Trolls in patch 8.1.5. Blizzard puts these sales out so rarely that it was a surprise to see one come up at all, much less when they knew people would be race changing anyway on patch day. Not only does it give those players a discount, but it also encourages people who may have been on the fence about paying for character services.
I don't really use the paid services much. I have server and faction changed several times when my guild decided to go to another server for better opportunities, and I've also taken a character or two along with my main. But generally, I've opted to re-level all my alts rather than pay to move them since I'm not nearly as attached to them as my Priest. I've never purchased a character boost. I have only used a race change once, when my Paladin just didn't feel right as a Draenei anymore. Otherwise, I tend to stick with what I chose. And unless WoW comes out with High Elves, I doubt I'll ever swap my Priest to any other race from her Blood Elf self. Even then, the gold eyes might keep her there unless I really don't like the Horde.
One of our tanks, however, uses character services more often than he changes transmogs. It was always a surprise to see what he would show up to raid as. Would he still be a Human? Would he be a Dwarf this time? If he was singing "Diggy Diggy Hole," you'd get a good idea. Once I saw him change from a Blood Elf to a Tauren just because Lor'themar let him down — this was followed by swapping back and forgiving Lor'themar a couple months later because those Arcane Torrent interrupts were really helpful on Garrosh in Siege of Orgrimmar.
All in all, it's where you find value in the game. How much do you use character services? Do you ever race change for aesthetics? How about for game mechanics?