Off Topic: Borderlands – Mask of Mayhem teases a return to the world of Pandora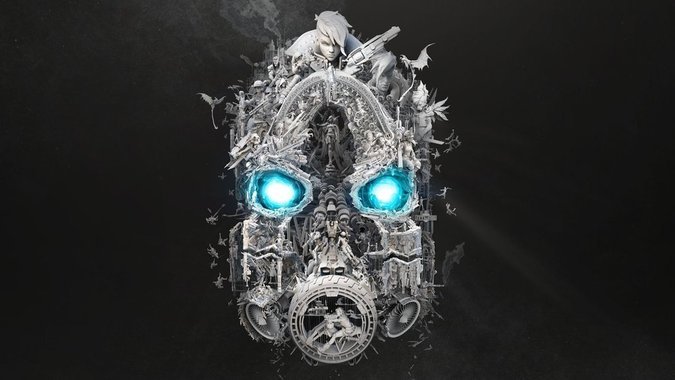 Catch a riiiiiiiiiiide!
It's been almost five years since the releases of Borderlands: The Pre-Sequel and Tales from the Borderlands. Today we finally have our first concrete proof that there's going to be another Borderlands game. Gearbox Software has been dropping hints all month that there's going to be new games debuted at the Pax East convention this weekend. Today they dropped their first teaser trailer for Borderlands: Masks of Mayhem.
This is a teaser trailer, so it's light on details, but we do see lots of returning characters in the design — Claptrap, Tiny Tina, and what looks like a new squad of Vault Hunters all pop up. I love the designs on the new characters, especially the woman at the top of the mask with the hand cannon. There's no sign of Fiona or Rhys from Tales from the Borderlands, which would be a shame. Fiona was voiced by Laura Bailey which is always the mark of an amazing character.
What kind of game is this going to be though? Are we going to get another co-op shoot and loot game like the first three, or could this be a Battle Royale? Those have been big business lately, Fortnite and Apex Legends are both doing great numbers. It wouldn't be hard to turn Borderlands into that genre. You're used to getting loot from killing people. There are plenty of colorful characters, and you could make the reward a ticket to the Vault. I hope it stays true to the original formula though. We've seen that Fortnite can tell a story through events and have epic concerts, while Overwatch can do comics and cinematics to expand the lore. There's still nothing that compares to the game itself being the driving force making story beats happen.
Hopefully, they keep the local multiplayer. Being able to play on the same couch with your friends seems to be a dwindling thing these days. I've had many epic gaming marathons exploring Pandora and killing Skaggs with my friends. It'd be great to be able to do that again in the future.
Whatever this ends up being, we'll know for sure tomorrow during the livestream from the expo. I'm pretty excited to see what they've been cooking up! Maybe Claptrap will finally get the Pizza Party of his dreams.