What do you think about Noblegarden?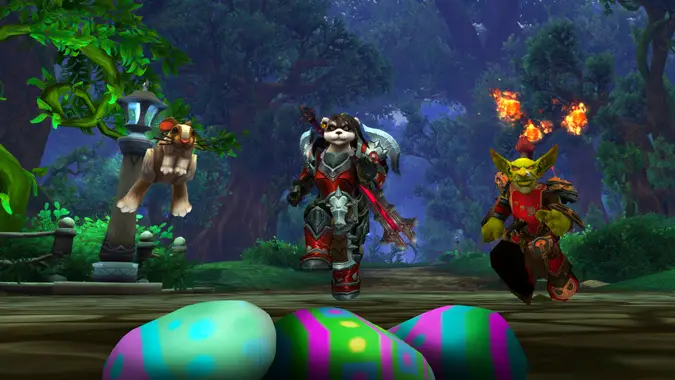 Next week is Noblegarden — from April 22 to April 29, you will be encouraged to hunt for Brightly Colored Eggs in various starting zones throughout Azeroth, in hopes of acquiring Noblegarden Chocolate to buy various holiday items like a bunny and a big bird mount. And of course there are achievements and you can go crazy trying to put bunny ears on that last Tauren you just haven't been able to find yet. There's a lot to do.
My question is, do you care?
Noblegarden just hasn't been one of those holidays I can even feign interest in, personally. Aside from the adorable Noblegarden Bunny, it really doesn't have anything I have even the slightest interest in. I know, I know, my withered heart has failed to grow three sizes and I haven't tapped into the magic of Noblegarden, but this doesn't mean I think you shouldn't enjoy it. If you're going for Noble Gardener, you have nothing but my support and admiration, I just don't really have the energy to dedicate to an in-game holiday that doesn't feel like it has any real reward for me. I mean, give me a trinket or something? The Swift Springstrider is a less interesting version of the mount from Love Is In The Air as far as I'm concerned, and while I applaud them making it so you can put bunny ears on any one for the achievement, I definitely feel like this is a holiday that needed some updates.
Quite frankly, I think they should have added a giant pastel colored World Boss for us to kill for something cool like a Chocolate Golem mount shaped like a giant hollow rabbit. Something new. But what about you? Are you satisfied with Noblegarden? What do you think about this upcoming holiday, coming next week?