WoW Classic enters internal employee alpha test, rumors of open beta are premature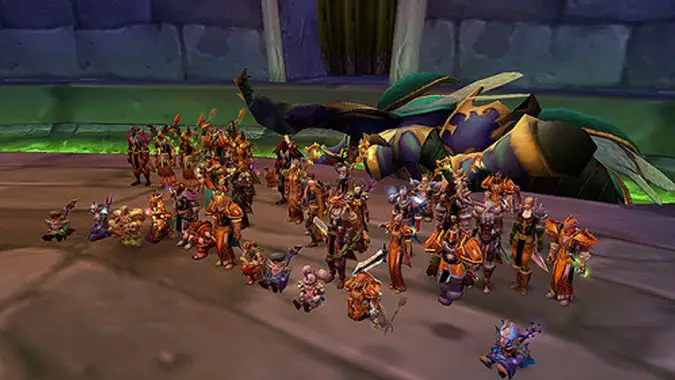 People who are interested in WoW Classic tend to be really interested in it, and as a result, will grab on to any information that seems to indicate that we'll be getting an alpha or beta test for it soon. It turns out this time, what a lot of us — including myself, I honestly thought it was coming really soon — took to be signs of an open beta were in fact preparatory files for an employee internal alpha test. Bornakk did his best to let people down easy on the forums.
Hey folks! I've got a small update here to help quell some of the rumors and let you know where we are at for WoW Classic. We recently began a phase of internal employee alpha testing. The new build data that many of you have been discussing over the last few days is simply part of this process. Phases like this allow us to test out the game content along with other functionality that will be used in the live game, like logging in through the Blizzard Battle.net App.
Aside from that, we don't have any announcements to make at this time. I know all of you are very excited about this game and we thank you for your patience as we continue to develop it. More information will be coming soon!
It's understandable that folks would get excited when they see new WoW Classic files downloading, and with recent news about how PVE and PVP content is going to roll out I was one of the people who took that to mean a beta test was imminent. Well, turns out we were wrong — although it's fair to say that them not having any announcements to make right now doesn't mean there won't be one before too much longer. After all, with Gamescom coming this summer and BlizzCon this November, and a general release date for WoW Classic announced for Summer 2019, that means we could well see some news at any point before September. Remember, "Summer" in game release terms usually equates to September 21st or before that date. So it's not crazy that we expected a beta soon. Frankly, I definitely think if they're doing an internal alpha now then we're going to see at least a limited public alpha or beta test by the end of May.
But as of right now? There is no announcement of a beta, the game is in internal testing and we have no idea when we'll get it, or if that Summer of 2019 date is going to stay. So try to manage your expectations until we get an announcement.