The BlizzCon 2019 tickets, including the new Portal Pass, explained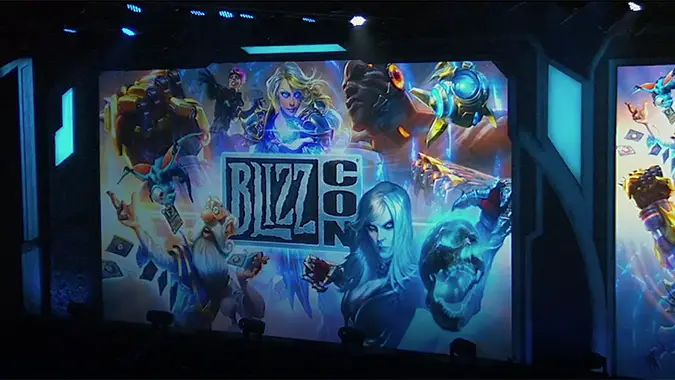 Blizzard's doing it again — BlizzCon returns to the Anaheim Convention Center this November 1 and 2 and this time it will feature a few small changes, including a whole new pass.
This year, the event will start a day earlier with BlizzCon Pregame Festivities, which will include a party in the plaza outside the building on Thursday, October 31. All pass holders will get access to this.
Like all of the year's before, you can purchase the basic BlizzCon pass, which includes access to the event, in-game rewards, and this year's Commemorative Collectible. Though it hasn't been announced yet, it will probably also include access to the Virtual Ticket streams as well as early access to the BlizzCon merch store. The BlizzCon Pass will cost you $230, a slight increase in price from last year.
The Portal Pass is the new addition to BlizzCon 2019. This $550 pass will give you everything the basic pass includes as well as entry to a "Night at the Faire" event in the Darkmoon Faire area the night before BlizzCon starts. It also lets you hang out in a special lounge with video feeds of the panels as well as a rotating set of Blizzard employees and special guests showing up. Access to the convention halls before general admission, preferred lines for registration and security, and a preferred parking area are included too.
Finally, the BlizzCon Benefit Dinner Pass includes everything above for $750 with a few extras. You'll get to eat dinner with Blizzard employees before the show, a signed art print, and reserved seating for the Opening Ceremony and Community Night on the first day of the show. All of net proceeds for the pass will go to the Orange County's Children's Hospital.
There are two announced ticket sale dates. One on May 4 at 10 am PDT and another on May 8 at 7 pm PDT, both via AXS. This whole process is detailed in a blog post, but generally you'll want to be ready to slam that website and put your info in within a few minutes to snag a pass before they sell out.