Off-Topic: She-Ra and the Princesses of Power Season 2 focuses on the characters we love in new ways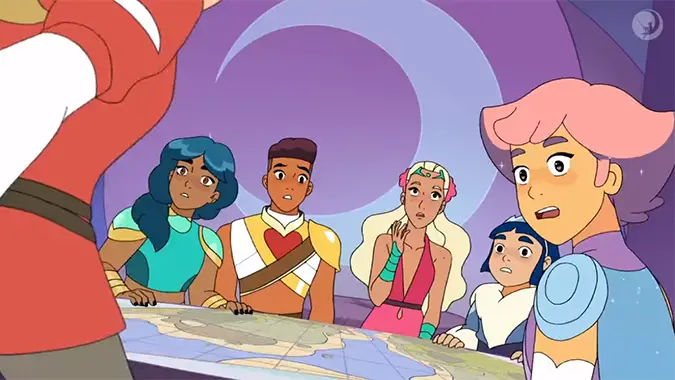 The latest season of Netflix's She-Ra and the Princesses of Power is half the length of the first. In the age of binge-watching and massive, fantasy fiction, it's hard not to be discouraged by the decision to keep it short. Despite that restriction, She-Ra takes the time to invigorate its cast of colorful characters and prepare you for what's coming next — and hopefully soon.
As for what's coming next in this post, it's spoilers.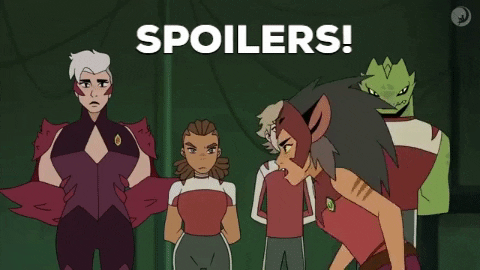 One thing you'll immediately notice in this season — or at least I did — is that the animation forgoes the distinct style of the first and utilizes exaggerated, anime-like expressions. It's a strange thing to get used to when you're so used to the look of the show being distinct. She-Ra season one looked like the pristine memory of a Saturday morning kids show without the blemishes and shorthand that happens when you only so much time to animate it. This season sees the characters smirk and yell in a way that breaks the original look for gags and emotionally-intense scenes.
You lose visual consistency for characterization and I think it's worth it, especially for a season that's all about building the characters up for what is likely going to be a tough third season. Season two zeroes in on characters like Scorpia, Catra, Bow, and even Shadow Weaver to help you understand their interiority and what they ultimately want out of the show's larger conflicts. All of the characters want to be loved and recognized in their own ways, and this is heavily contrasted with the way Adora is unmoored by similar issues — after all, we dealt with those last season.
The season ends in what feels like the end of a first act in terms of plot, but in terms of characterization, it's one of the more strongly-written first acts around. Whatever comes next probably wouldn't be as effective without all of this time spend peering into the brains of She-Ra's characters. Episodes like the Dungeons and Dragons-inspired gathering of side characters like Frosta and Mermista as well as the final episode that puts a large focus on Bow utilize humor and small conflicts to get you to care about them. This lets the show build up emotional weight and poke fun at fan favorite interactions and character traits.
It's a fun season that replaces massive plot developments for simply making its characters compelling. We'll see if any of this matters come next season. I'm both optimistic and impatient. The shorter season proved to be a good idea, but the next one had better come faster than six months like they promised. I can appreciate the storytelling prowess and also be a hungry fan.