Overwatch could learn from Fortnite's controversial design changes and still have a fun game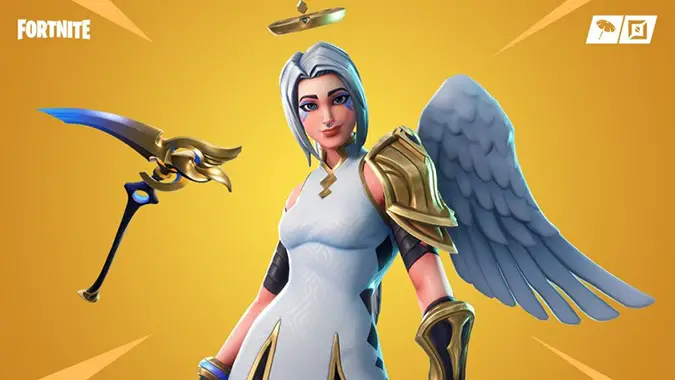 "We don't really like the game that much anymore," Jack Stuttard, one half of the University of Georgia's Fortnite team, said after winning the Collegiate Starleague finals this weekend.
Stuttard and his partner Ibrahim Diaz were asked what they'll be doing next after going undefeated during the event. "We've decided we don't want to play competitive Fortnite anymore," Diaz said.
The team's sentiments echo a larger discussion around Fortnite's recent balance changes and how the game's concessions to keeping thing fun for casual players consistently makes it harder for professional players to play it competitively. It's an enlightening topic when compared to Overwatch, which struggles with the opposite problem.
Blizzard's shooter has done a lot in recent patches to alleviate pro and high-skill players' problems to the detriment of its casual community. Like the now-removed siphoning mechanic in Fortnite — where players would earn health and shields after kills — Overwatch has introduced changes that incentivize aggressive and high-skilled play. Changes like the removal of Mercy's mass resurrect and the addition of powerful, mechanically-demanding heroes like Ashe and Wrecking Ball erode the game's casual playerbase.
What makes for an exciting, competitive game doesn't necessarily make for a fun, casual game. Fortnite developer Epic described this issue in a post about the removal of the siphoning mechanic: "Over time, players began to disengage in the core modes, stating that the game had gotten too intense to be enjoyable."
Many would argue that this is also Overwatch's problem. The popular Quick Play mode is incredibly punishing and intense compared to the way it was several patches ago. The changes that make the pro play better trickle down and ruin the game that most people play. Epic decided to leave the siphoning mechanic in its competitive mode, while Blizzard has yet to differentiate between Quick Play and Competitive in a mechanical sense. It might be time to consider something alone those lines, or simply an unranked Competitive mode.
Overwatch League only seems to be getting bigger, but what's more important is making sure the game is still enjoyable for the millions of people that still play it. Hopefully Overwatch will learn something from the way Fortnite values its massive pool of players regardless of what skill level they are — and find a way to strike a healthier balance for the entire playerbase.