Tips on buying your tickets to BlizzCon 2019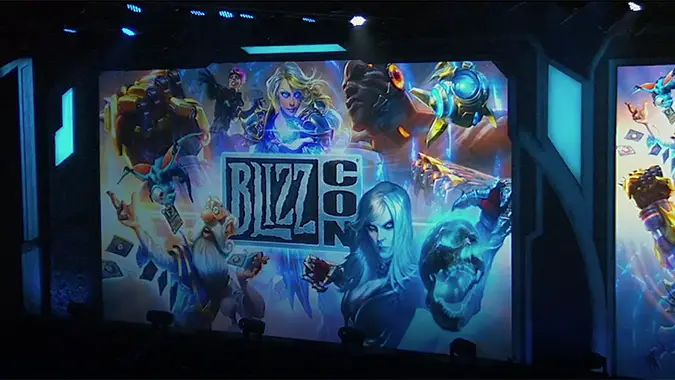 This year's BlizzCon 2019 ticket sales are coming really, really soon, so you'll need to be ready to grab some before they sell out. Here's how to up your chances at securing a pass to Blizzard's annual event.
There will be two separate days to purchase BlizzCon tickets this year. One will be May 4 at 10 am PDT — that's this Saturday! — and another on May 8 at 7 pm PDT. The ticket sales will be hosted on AXS.
To prepare, you should make a BlizzCon account on AXS right now. You can use an email, Facebook, or your Battle.net account. If you do this now, you'll be able to skip a step during the whole ticket buying process when the day arrives. Don't worry though; it's not required to be done before the day of the sale, but you'll have to do it at some point.
It would be helpful if you decide on which of the three BlizzCon passes you want this year. Do you want the normal pass, the new Portal Pass, or the pricey but exclusive Benefit Dinner Pass? You should also work out if you're buying any passes for anyone else beforehand. Keep in mind that this year you can't edit the names of the guest tickets, you have to permanently transfer the passes through AXS by August 25.
On top of that, you should have already decided on which Commemorative Collectible statue you're going to get before you go to buy your tickets. You'll have the choice between a pass with a Footman or a Grunt as soon as you leave the waiting room.
If I were you, I'd set an alarm and consider using other web browsers or devices to visit the ticket website. If you arrive to the AXS site 30 minutes early, you'll drop into a waiting room that will randomly choose people for a chance to get tickets. Ideally, you'll want to be in that for the chance at a secured way to buy tickets, but you can also arrive right on time and try to get in.
If you do all of these things, you should be well prepared to grab a ticket. They go fast, but if you're ready to make zero pauses during the whole process, you'll have an advantage over those that don't — which could very likely get you into BlizzCon 2019!