When will Diablo Season 17 start? May 17!
Updated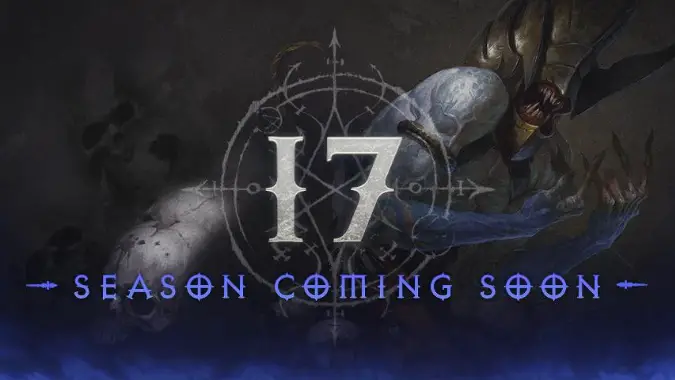 Update: Now we know! Diablo 3 Season 17 will kick off on May 17. Season 16 ends this weekend, on May 12, so you have a couple of days to wrap up you seasonal goals before you start mentally preparing yourself for Season 17.
We've talked before about Diablo 3 and the 2.6.5 PTR, which was extended to April 26. Originally the PTR was intended to be a short one, starting on April 5 and running a week, which would have brought it to an end on April 12. There were some instability issues and bugs that needed to be fixed — this is the whole purpose of a Public Test Realm, after all — so it's good that they took the time to fix those bugs and test the fixe.
However, it means we had to wait a little longer for Season 17, which launches alongside patch 2.6.5 on May 17 at 5 p.m. PDT.
The Season of Nightmares begins
Season 17 is one of the more ambitious ones, with changes to the Torment system that will add three new Torment difficulties, so you can play up to Torment 16. There are also some small quality of life improvements, including the ability to search your stash, and Bounty indicators showing up as soon as you enter the bounty area.
During the Season of Nightmares, the Legacy of Nightmares set bonus will be baseline for all Seasonal characters —much as the Season 16 Season of Grandeur buff made the Ring of Royal Grandeur power baseline.  The Legacy of Nightmares buff increases player damage by 750% and reduces damage taken by 4% for every Ancient Item they have equipped while having no Set Bonuses Active, which will deeply affect the metagame when you're getting better and better geared.
Some character builds will eventually be better off not using any set bonuses in order to get that 750% damage buff for every possible slot. Since you could eventually have an Ancient item in 12 or 13 slots (if dual wielding or weapon/offhand or shield) that's up to a 9750% damage increased with all abilities and attacks plus 52% damage reduction. Even for those Set Bonuses that buff a specific ability above those numbers, losing it but getting that buff to all damage and also taking half as much damage yourself may well outweigh the loss of the Set Bonuses.
For all the details on the Season's rewards and the patch changes, check out the full patch notes.