You can slam dunk Torbjorn in this wild new Overwatch Workshop mode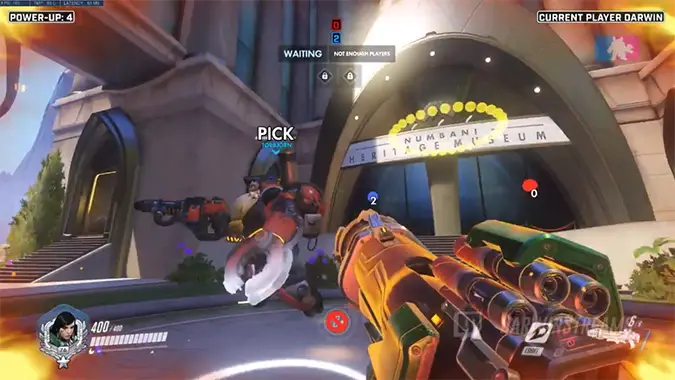 The best part about Darwin's newest Overwatch Workshop mode where you throw Torbjorn bots into makeshift basketball nets on Numbani is all the other stuff you could do with it.
Darwin — as you might know from our list of non-game Workshop modes — is an avid custom game mode developer. In this one, you pick up and throw a Torbjorn and attempt to send him into a hoop made out of orbs. It's called Torbjornball (of course) and the trailer for it is really ridiculous.
As Workshop modes grow more elaborate and people start to think outside the box of the game's first-person shooter limitations, you start to wonder what else they could do. With Torbjornball, you can pick up a hero and throw them. Imagine a hot potato game or even other ball-based sports like American football. What if everyone got to visit Junkertown and see how far they could toss a Torbjorn using various hero movement abilities?
We've already got a Flappy Bird clone. There could be other uses for a hoop too, be it an obstacle course or the equivalent of those mini basketball games at arcades or Chuck E. Cheese locations. Anything that can subvert the traditional forms of play in this game is exciting to me because it might turn into something so unique that it becomes another game altogether — or at the very least an official mode in the Arcade.
As more people create these types of weird experiments, more people play them. Those people might turn around and iterate on the idea and make something else. This is why user-created stuff in games can be fascinating, and why the Workshop is a fantastic addition to Overwatch. And it's only going to get better as Blizzard adds the features people want out of the mode in each new patch.