Off-Topic: Should you get Google Stadia?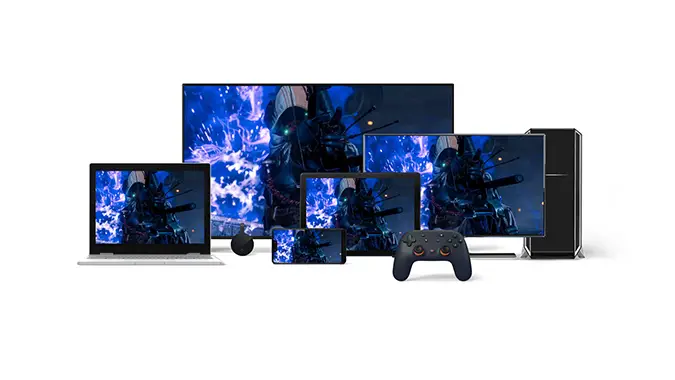 Google Stadia — Google's new game streaming service — has a release date, price, and a list of games, but there are some things to consider before you purchase a subscription.
The service will launch this November for Stadia Pro members. Stadia Pro will cost you $9.99 a month and will allow you to stream games on Chrome browsers, the Chromecast Ultra, and on the Stadia mobile app, at up to 4k resolution, 60 frames per second, and 5.1 surround sound. You will also get access to Destiny 2: The Collection, which includes all of the game's previously released content as well as the new Shadowkeep expansion. You'll soon be able to transfer your characters from PC, Xbox One, and possibly PS4 at a later date.
Although there will be a whole batch of games that you can play on Stadia, you'll need to buy them separately to get access to them. You're paying the for the platform to play them on, and Google will periodically release games for free. Otherwise, you'll need to buy every new game that is released. If you unsubscribe, you'll still have access to all of your games at least.
Right now, there's a $129 Founder's Edition bundle that includes the Stadia controller, 3 months of Stadia Pro for you and a friend, and a Chromecast Ultra. You'll also get early access to reserve a Stadia name.
Next year, the Stadia Base option will become available, and it's completely free. With it, you'll be able to play games at 1080p resolution at 60 frames per second. You won't get free games, but you'll be able to play any that you buy. And as noted before, Stadia works with most existing game controllers out there, or you could buy the $69 Stadia controller by itself.
All of this means that you should probably hold off on pre-ordering the Founder's Edition or signing up for Stadia Pro when it launches later this year. At the moment, it's unclear if there are any Stadia exclusive games that will be out by then — even if there will surely be some in the future. Games like Tequila Works' Gylt might be, but there's no release date. And big hitters like Baldurs Gate 3 and Assassin's Creed: Odyssey will be available elsewhere.
And on top this, we don't know how well this service will run yet. Google says you'll need a 35mbps and 10mbps connection for 4k and 1080p respectively, but that doesn't account for their own potential server issues as it launches.
Google Stadia looks like an exciting shift in how we play games, and the list of titles coming to it is promising. But we'll need time and experience to see how well it actually works.