The new Overwatch Baptiste short story digs into the lore of his tragic Talon past and teases a new skin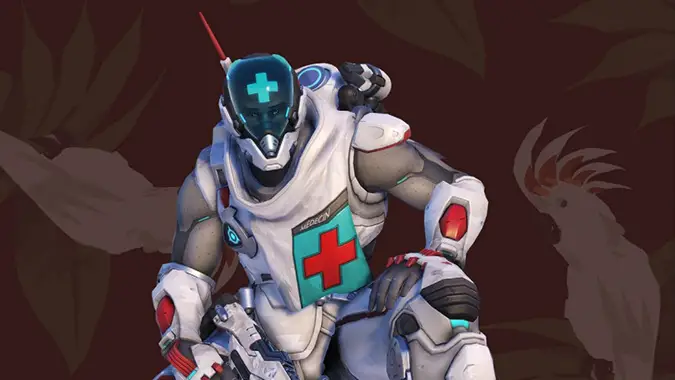 In the short story What You Left Behind, Baptiste's past with Talon catches up to him, forcing him to question whether or not he's actually capable of doing good, while further expanding the lore of Overwatch.
Written by new writer Alyssa Wong, What You Left Behind follows Baptiste during a brief stint in Haiti where he had planned to help a local medical clinic. But his history with Talon resurfaces when two members recruit him for a job to find and interrogate the leader of a local pharmaceutical company with ties to the group.
The story deftly cuts back and forth between the group's current incursion and the horrific moment that Baptiste abandoned Talon. We get a whole lot of internalization for how Baptiste operates and why his relationship with violence is so tricky. There's also a nod to the Recall short and the call for Overwatch's restoration.
At the very end of the story we get a glimpse at what surely has to be a new, in-game skin for Baptiste. Right now, there's no clear way to get the skin. But if it's like the last short story that came with a skin for Ana, it'll be available soon — and possibly via a Twitch stream partnership where you have to watch a set amount of hours. There's likely going to be a new patch this week, so keep an eye out.
It's interesting to see this new short come out during a month where we have historically seen new hero releases. There's no clear hints in the short story for anyone new other than possibly Baptiste's Talon friend Mauga. It might be the first time Blizzard breaks the schedule with a different type of content release. Regardless, more story and lore is always good for a game that's been frustratingly lacking it for years.