All subscribers will be invited to the next WoW Classic beta stress test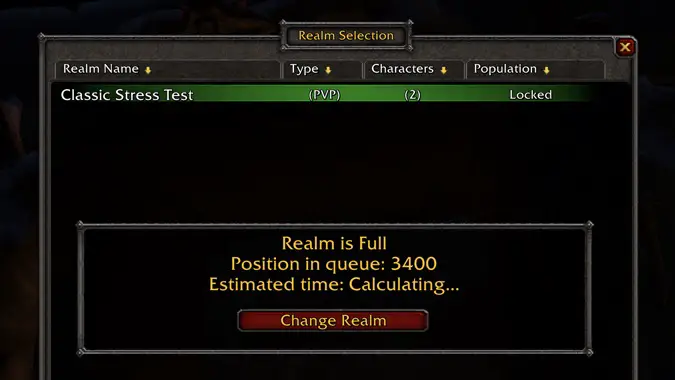 Anyone who is currently subscribed to WoW will have the opportunity to play the WoW Classic beta during the upcoming stress test. Starting June 19 at 3 PM PST and ending June 21, anyone who is subscribed to the live game will be able to log in and help Blizzard test the server's stability. The stress test — which will take place on a different server than the regular beta testing one — will let you progress your character up to level 15 and take part in both PVP Battlegrounds like Warsong Gulch and Dungeons like Wailing Caverns.
It's likely that the stress test period will be even more unstable than last time given the huge amount of players that will be able to access it. It would be wise to expect some queue times and crashes. Blizzard asks that you try to play the most of the beta during the first three hours for more accurate testing.
Remember that after the stress test period, only those who are already in the closed beta will be able to continue playing as usual. The stress test doesn't grant you access to the proper beta server.
For anyone planning to jump in this week, you should check out our guides on macros and installing addons. If you want to prioritize hitting the level 15 cap, you'll probably want to use those tools. It's easy to forget how little the old game helps you when it comes to basic things like finding quest locations and keeping your inventory clean and organized.
Even if you're content to wait for the game's proper release, it's promising to see the WoW Classic beta stress tests expand to the entire, current player base. It should help make the game stable when it launches on August 26. Even with the inclusion of the not-quite-Sharding tech, it could very easily be a nightmare to try and play that week.