Summer Games Done Quick 2019 starts today — here are 10 runs I'm beyond excited to watch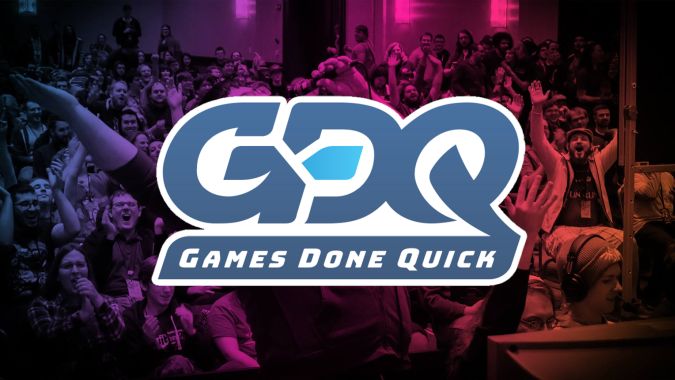 Today (June 23) marks the start of the annual Summer Games Done Quick event. If you've never watch/heard of SGDQ, the gist is pretty simple. A bunch of people who are really good at speedrunning games get together, speedrun whatever game(s) they're signed up to speedrun, and raise a whole lot of money for charity in the process — in this case, the proceeds from the event will be going to Doctors Without Borders — and the whole thing lasts 24/7 for an entire week straight.
Games Done Quick does two big events like this per year — this one in June, and Awesome Games Done Quick in January. I didn't start watching until a few years ago (after having heard plenty of friends live-tweet runs during past events), and I really wish I'd started sooner. Whether you're watching for the first time or have seen Games Done Quick in the past, here's a quick list of the games I'm really excited to watch at this year's Summer Games Done Quick.
Please note: Times are approximate. For the most up-to-date schedule, be sure to watch the Games Done Quick website, which adjusts the full list in real time.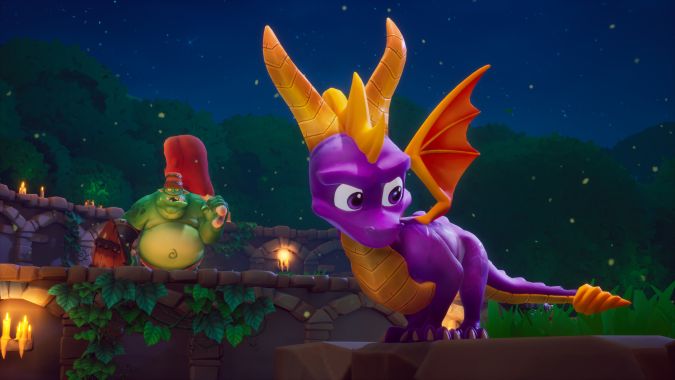 1. Spyro Reignited Trilogy: Spyro the Dragon
Who: ChrisLBC (commentary by Nichole Goodnight)
When: Sunday, June 23 at 10:00 a.m. Pacific
Why: It's the opening run!
Look, outside of Spyro being a childhood classic, there's a special kind of thrill watching the beginning of GDQ unfold. The run itself promises to be fun, but the real thing I'm looking forward to here is that exhilarating countdown.
"3… 2… 1… GO!"
2. Kirby 64: The Crystal Shards
Who: swordsmankirby (commentary by YoBGS)
When: Tuesday, June 25 at 6:10 a.m. Pacific
Why: Mega nostalgia
Look, I won't lie. I'm including this run on my list 100% for nostalgic reasons. I used to play Kirby 64 all the freaking time as a kid, and it's hard not to love the idea of watching someone beat it super quickly. But even if you don't have nostalgia for the game, you should check it out because it's a great Kirby game and the power-stealing-then-combining system is one that Nintendo hasn't gone back to enough since.
3. Super Mario Sunshine (race)
Who: Jcool114 and Kwaniza (commentary by SmoothOperative)
When: Tuesday, June 25 at 6:35 p.m. Pacific
Why: It's a race! Also Tippy on commentary
Super Mario Sunshine is one of those games that — to me, anyhow — feels like it's much more appreciated now than it was when it released. But it's a fantastic Mario game, and it's worth watching whether you've played it before or not.
But you know what's even better about this run? It's a race.
Speedrunning at Games Done Quick is a spectacle to behold all its own, but GDQ races are a step beyond that. Multiple speedrunners going head-to-head, racing to beat a game before the other competitor(s) does, and doing so at world-record speed? A single misstep can take the lead from someone in an instant. It's exciting to watch, and when you're invested in the game or the runners, it's edge-of-your-seat entertainment.
4. Silent Hill 3
Who: Punchy (commentary by AnEternalEnigma)
When: Tuesday, June 25 at 9:28 p.m. Pacific
Why: I love Punchy
One of my all-time favorite GDQ runs is the 2018 AGDQ run of Resident Evil 7. And while Punchy isn't actually the one doing the speedrunning there, he is part of the commentary team, and he provides endless entertainment throughout. More than entertainment, his commentary is never not insightful. He's funny, but he also knows the games well.
The same can absolutely be said of his own runs, and I'm excited to not only watch some late-night horror games but also to hear whatever Punchy has to say along the way.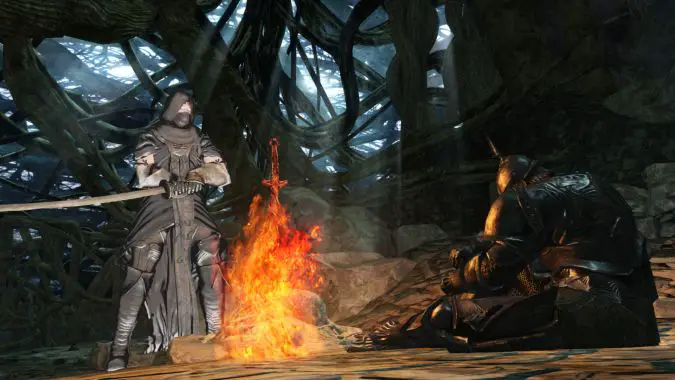 5. Two of the Dark Souls games
Who: Distortion2 (commentary by Sooraya) and catalystz (commentary by CovertMuffin)
When: Dark Souls II on Wednesday, June 26 at 6:48 p.m. Pacific and Dark Souls on Friday June 28 at 4:47 p.m. Pacific
Why: It's Dark Souls being beaten incredibly quickly
You know that notoriously difficult series that people die in over and over and over? The one that's the go-to comparison for a difficult game? Yeah, the first two entries in that series are being speedrun.
Dark Souls II has an estimated completion time of roughly 2.5 hours and Dark Souls has an estimated completion time of roughly 1.5 hours. Both of them are going to include all of the bosses (and the DLC bosses in Dark Souls II's case). Even not playing the series yet myself, the Dark Souls games are never not enjoyable to watch just because it makes one of the most difficult series look like the first boss of a Zelda game.
6. Super Mario World (blind relay race)
Who: Barbarian, LaserBelch, PangaeaPanga, Dode, grandpoobear, juzcook, GlitchCat7, NobleTOFU (commentary by SporadicErratic)
When: Thursday, June 27 at 1:19 p.m. Pacific
Why: It's a blind relay race of Super Mario World
You know what's a really great game? Super Mario World. You know what's a really fun thing to watch? Races at GDQ. You know what elevates both of those things at once? A blind relay race of that game.
I know I said you should watch the Mario Sunshine race — and you should! — but if you can only watch one race for some weird reason and/or curse, make it this one. You won't regret it.
7. Star Fox 64
Who: LylatR (commentary by SmoothOperative)
When: Friday, June 28 at 3:26 a.m. Pacific
Why: Even more nostalgia
Much like the Kirby 64 run, this one's on my list for nostalgic reasons. I've always thought that, were I to speedrun a game, it would be this one. I've played it so many times, and I know virtually every line in the game by heart. This is the game my best friend and I played together to relive the good ol' times when we got drunk in college. I can't wait to see what it looks like being officially speedrun.
8. The TASBot runs
Who: dwangoAC (commentary by Raelcun)
When: Friday, June 28 at 4:21 p.m. Pacific
Why: TASBot is a must-see
TASBot runs are the sorts of things that you have to see at least once. TASBot — physical hardware meant to replay a tool-assisted speedrun — does a perfect, pre-programmed speedrun. You lose a bit of the excitement of "anything could go wrong" that happens with people speedrunning games, but it's still amazing to watch what a perfect run looks like, if for nothing other than the ability to see how far off those insanely skilled humans are from perfection.
9. Lara Croft Tomb Raider: Legend
Who: SmoothOperative (commentary by SimplyAJ)
When: Saturday, June 29 at 3:34 a.m. Pacific
Why: Tippy
You may have seen SmoothOperative (AKA, "Tippy") on this list a couple times as a commentator, but this one's actually her run — and it's absolutely worth tuning into. Funny story: I actually didn't expect to watch Tippy's initial AGDQ 2019 run. It was on late and I knew nothing about the game or the speedrunner, and I was all set to go to bed. But it started before I shut off the stream, and I couldn't help but remain glued to the screen.
Tippy is a speedrunner who manages to combine fun, skill, and entertainment all in one. Even if you can't tune in live, it's worth checking out the VOD.
10. Link to the Past + Super Metroid Combo Randomizer (co-op run)
Who: Andy, Ivan (commentary by Skybilz)
When: Saturday, June 29 at 1:52 p.m. Pacific
Why: Just look at that name
I'll be honest, I hadn't heard of this randomizer before now, but it's combining A Link to the Past and Super Metroid and randomizing maps. For me, it's exciting to not actually know what that will look like. Even if I did know what it looks like, anything with those two games is a must-see for me.
It was hard to pick only 10 items for the list — Breath of the Wild and the closing Chrono Trigger run would easily have been in the top 12 — which is why I encourage you to check the schedule for yourself and pick games you want to tune in to see. SGDQ is an experience that sounds cool on paper but is a whole different level of fun when you actually watch. I really hope you'll tune in!