Off Topic: Dr. Mario World is just the right kind of challenge for a puzzle game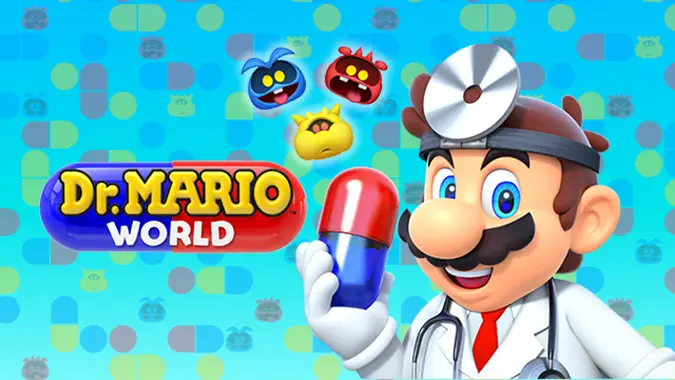 It's been a while since a Dr. Mario game. The first time I played the original Dr. Mario was at a hotel. The memory is fleeting, but I remember picking up one of those multi-game controllers and giving it a shot. The only thing I can recall is being frustratingly confused at how the game worked — was just complicated enough to fly completely over my head at my young age. I turned it off and went swimming in the pool instead.
But Dr. Mario World has just launched on iOS and Android, and it's a great fit for phones.
In some ways this week's return of the game is reconciliation for what I couldn't get my head around all those years ago. The game is essentially a match-three puzzle game where you send multi-colored pills up at multi-colored viruses to eliminate them all from a board. The trick is to plan out your matching colors ahead because — like in Tetris — you can't stop a pill from falling onto the pile. After you're a couple levels in, the game will start to demand that you use half of a pill to clear out a row of viruses and then catch the other half to drag and place somewhere else. None of it requires fast reflexes, but it does require you to plan out your moves like you're playing chess.
Dr. Mario World has a whole path of levels like the regular Mario games. It also lets you choose from different heroes like Mario, Peach, and Bowser, each of which has an ability that helps you clear out more viruses and get a better score. There are also boosts like extra pills (you only have a limited amount per level before you lose), free skill abilities, and a score multiplier that you can purchase with a real money currency. I didn't find these super necessary versus playing the levels a few times to achieve a three-star rating.
As someone who doesn't play a lot of games on my phone, Dr. Mario World is just challenging enough to keep my attention, unlike a lot of other puzzle mobile games. It doesn't feel built to keep my attention or to plunder my wallet. It may not be groundbreaking or really that new considering it's based off of a game that came out in 1990 game, but it's more than worth giving a shot.
The game is free for iOS and Android (though there are microtransactions), and you can download it now.