WoW
Aug 16, 2019 4:00 pm CT
No, we're not getting Goblin and Worgen Heritage Armor in patch 8.2.5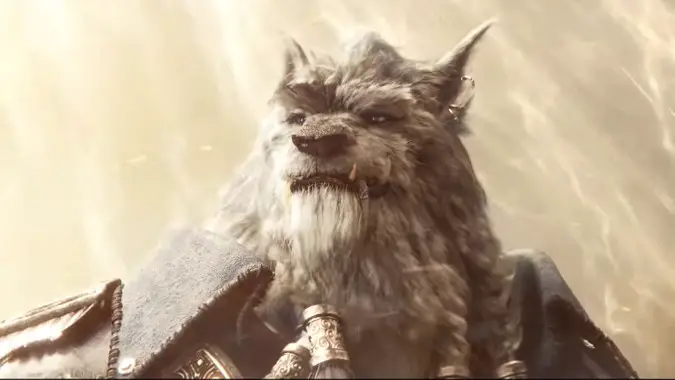 This one makes me sad.
In a recent post to the forums World of Warcraft Community Manager Kaivax, asking a question about the tantalizing concept of Worgen and Goblin Heritage Armor — which we first heard about in this interview with Morgan Day and Shani Edwards — had to go and break all of our hearts. Whenever the new Heritage Armor quests for Worgen and Goblins are coming, it's not in patch 8.2.5. 
Hello.
I can confirm that 8.2.5 does not include any new Heritage Armor questlines.
It should be pointed out that the interview above does not specify what patch the Worgen and Goblin Heritage Armor would be included in. The assumption was that it would be patch 8.2.5, because the revamp to both races was in this patch. And the idea that we'd see more was fueled by a recent post on Wowhead that noted that there have been new safe zones added to the game files, including one at a graveyard in Emberstone Village. Why was this added? Was it for the Heritage Armor questline?
Well, it still could be — Blizzard often adds data to the files well in advance of when it is intended to go live, and just because something is in the patch 8.2.5 PTR files doesn't mean it is intended to go live in patch 8.2.5. Regardless of what this means, however, one thing is for sure — it doesn't mean that we're getting those Goblin and Worgen Heritage Armors any time soon, because we're not getting them in 8.2.5. Kaivax's statement seems fairly unambiguous on that.
I'm disappointed too. It seemed logical enough to time the redesign and the Heritage Armor for the same patch, but it's likely a matter of how much content you can fit into a point-five patch. 8.2.5 isn't meant to be a major update, and with the Anniversary event taking place shortly after BlizzCon there's probably a good deal of work yet to do to get that and then patch 8.3 ready. If we're not seeing these quests in 8.2.5, that makes 8.3 the next likely window, but please remember that isn't confirmed. All we know for now is it's not in 8.2.5.
I need a gif of a sad Greymane in snow.