Why WoW Classic needs layering for a smooth launch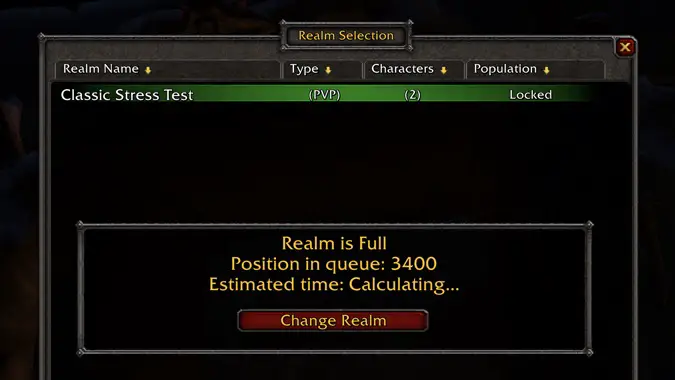 When WoW Classic launches next week, the game will utilize Blizzard's new layering server technology. The game will separate players into different versions of Azeroth to maintain stability as thousands of players log in. Although it won't last for the life of the game, it'll be incredibly necessary for the launch, explained Lead Software Engineer Pazorax in a recent Reddit AMA.
Layering functions like the current game's sharding tech, but keeps players on the same version of the world unless invited to a group. There won't be any players disappearing in front of you as they leave the phase of the world you're in. Instead, you'll be on a mini realm within the realm that you've chosen to play on.
As Blizzard made clear a few months ago, layering is simply a tool to help the developer manage the influx of players around the game's launch. "We're absolutely committed to reducing to one layer per realm before our second content phase goes live, and the sooner we can get there, the better," Pazorax said.
A lot of testing was done during the game's beta and stress test days so that the layering tech will be mostly invisible to the average player. As Pazorax explains in detail, you should only notice a shift if you enter a party with other players not on your layer. Even in PVP, you won't be able to use it to escape your enemies because of the delay on the swap to the new layer. Those delays are something Blizzard plans to tweak based on reports from players. It sounds like it's a top priority to make sure it never feels intrusive.
It seems like Blizzard wants layering to be as invisible as possible to you, making gameplay smoother without disrupting the game experience. It doesn't matter how many times you log in and out, you should always be playing with the same people — and that number will only grow in size as the layers get removed. Ultimately, this should end in a smooth experience during launch that eventually becomes one that mirrors what it was like to play so many years ago.