How to create your character in WoW Classic
Updated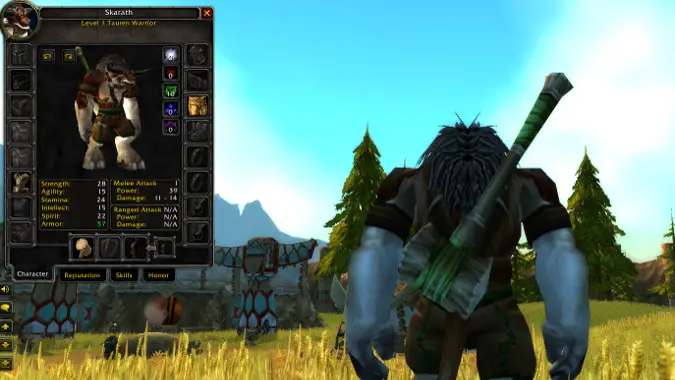 When WoW Classic launches, you'll want to be prepared and have a character name ready to go. We won't know whether or not the stress tests were enough to get the servers ready for the massive influx of players. Thankfully, can reserve your name and skip the rush by creating up to 10 characters per realm (and 50 per account) right now.
To get started you need to download the WoW Classic client and have an active World of Warcraft subscription. If you don't have the client, you'll download it via the Battle.net launcher — if you don't have the launcher, download the launcher first — then select the World of Warcraft tab on the left, select World of Warcraft Classic under the version drop-down, and click install. If you already have the retail game client installed, this will go pretty quickly.
When it's downloaded, log on, pick your server, and create a character. You'll go through the usual character creation process, so be ready pick a race, class, and appearance for your new character as well as choosing a name.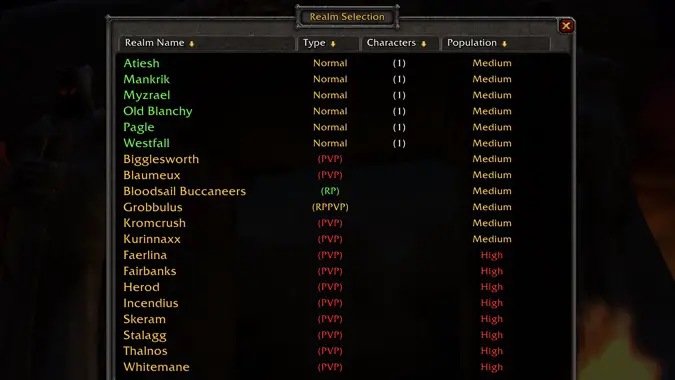 Character creation has been available for a few days now, and most realms are already pretty crowded, and you may find queues no matter where you go. To fight overcrowding, Blizzard has launched 15 new realms, but many of them are already high population. You best bet to avoid queues are the medium population realms.
Here are your Classic realm options:
Normal: Ashkandi, Atiesh, Mankrik, Myzrael, Old Blanchy, Pagle, Westfall
PVP: Bigglesworth, Blaumeux, Kirtonos, Faerlina, Fairbanks, Herod, Incendius, Kromcrush, Kurinnaxx, Rattlegore, Skeram, Smolderweb, Stalagg, Sulfuras, Thalnos, Whitemane
RP: Bloodsail Buccaneers
RP-PVP: Deviate Delight, Grobbulus
Before you jump into character creation, just make sure to think carefully about which race and which class you choose to play. No one wants to invest gameplay time into a character only to decide later that they just don't work.
Looking for more general info on WoW Classic? We have a whole guide on everything there is to know about WoW Classic and a list of the addons you should snag in advance. Start working on your gameplan now!