You can finally escape 10,000 player WoW Classic queues with free server transfers, available this weekend only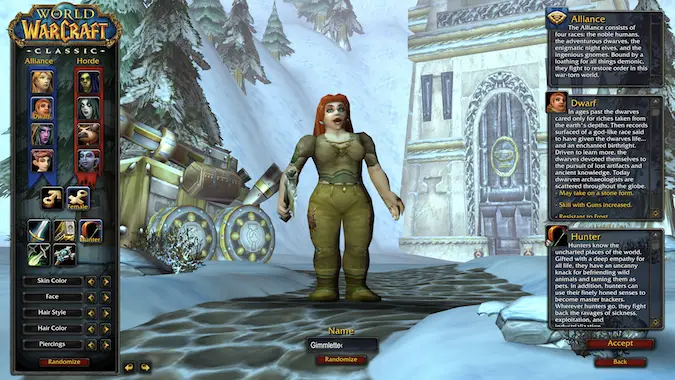 If you're playing WoW Classic, you have have noticed the occasional 10,000 player queue. That's not ideal, and it's because a lot of players rolled on the realms that were initially available to them and Blizzard simply didn't know how many people were going to come back to play the game. Nostalgia is a heady thing, and they were not prepared for it. They've been putting in more and more servers, and that helps drop queues, but what if you're stuck on a realm that's absolutely jam packed with players?
Fortunately, Blizzard's come to your rescue with Free Character Moves, which are available this weekend and this weekend only. Similar to the way I went from Azjol-Nerub to Norgannon back in vanilla, these transfers are offered by Blizzard to encourage players to help balance out the realm populations by jumping ship, so to speak. It's actually very authentic to the way it worked back in the day, and it makes my withered heart grow three sizes.
You don't have a lot of options here: each overcrowded realm can only transfer to one specific newer (or brand new) realm. If you're looking to make the jump, these are your choices:
Arugal to Felstriker
Faerlina to Heartseeker
Stalagg to Heartseeker
Herod to Earthfury
Skeram to Earthfury
Incendius to Netherwind
Thalnos to Netherwind
Fairbanks to Arcanite Reaper
Whitemane to Arcanite Reaper
Bigglesworth to Anathema
Pagle to Windseeker
Grobbulus to Deviate Delight
You can start your character transfer from the character select screen or the queue screen, but the move may take several hours to complete — so if you're ready to go, do it now so you can be sure it happens. There are, however, a few restrictions, which Kaivax laid down for us:
We expect these free character moves to remain open for the realms above through this coming weekend. Please note that restrictions apply:
A character cannot move if the character:

is a guild leader.
has active auction listings or bids.
has mail.

You may be required to change your character's name once you've reached the destination realm.
You cannot move a character to a PvP realm where you already have a character belonging to the opposing faction.
This is a one-way, irreversible move. Blizzard Customer Support cannot monitor or modify a free character move.
During periods of high usage, free character moves may take up to several hours to complete. This service may be closed at any time, without warning, should a destination realm become full. We strongly encourage players who wish to use this service, especially in coordinated groups, to do so as soon as possible.
Back in the day we couldn't just do it from the character select screen — we had to use the website, which was very different in 2004 to 2006 than it is today. Time and technology move on, but this is still a heartening example of how an old school way of addressing realm population issues can be implemented in the modern day. So, if you're currently trying to play WoW Classic but are hampered by queues and otherwise feeling like you picked the wrong server, relief is finally here