Will Blizzard announce anything about StarCraft at BlizzCon this year?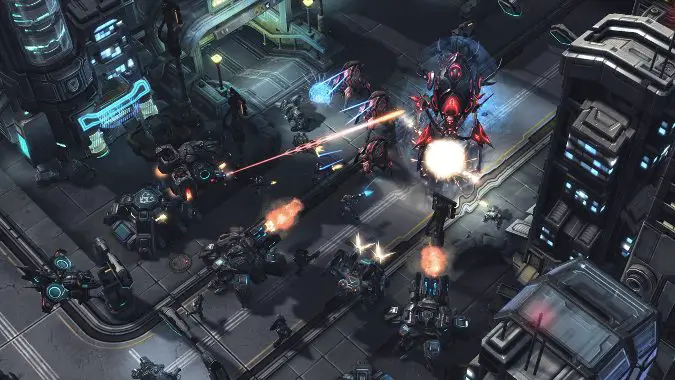 Okay, let's face facts — it doesn't look good for StarCraft news at BlizzCon 2019. Blizzard's official site doesn't offer much in the way of news for either StarCraft Remastered or StarCraft 2 — aside from the World Championship Series, which will be at BlizzCon 2019, and the return of the StarCraft 2 War Chest, news is slim at best for the franchise. While it's good that we'll still be getting competitive play for the game, we really haven't seen anything new for it in quite some time.
Considering the rumor from earlier this year that Blizzard canceled a StarCraft FPS game, and the later tweet by Kotaku writer Jason Schreier pointing out the lack of emphasis on StarCraft in Activision-Blizzard's latest earnings call, it seems clear that Blizzard has moved away from the franchise — at least for now. If that FPS game was in development and was to the point where it was undergoing significant internal testing, then canceling it to focus on other games definitely seems like a bad sign for StarCraft at this year's BlizzCon. For that matter, it doesn't sound like good news for the series for next year, either — with no new property in development and the current state of StarCraft 2 being one of maintenance patches that are almost entirely bug fixes.
There are still people playing the games, of course. But it's pretty telling that one of the biggest StarCraft developments this year was the Carbot pack for StarCraft Remastered. There's been more development for StarCraft in comics and documentaries over the past couple of years than in terms of actual gameplay, with StarCraft Remastered the biggest news the franchise has managed in a long time. While we don't know exactly what the focus is going to be at this year's BlizzCon, we don't have much reason to expect anything from this franchise outside of the World Championship, and that's kind of sad. There will likely be a new Co-Op Commander, as we often see those announced at BlizzCon, but I don't see how that's going to generate much buzz for the franchise.
Maybe StarCraft needs a little time away from the spotlight so people remember how cool it is — I don't know. But while I'm certainly willing to be humbled and admit I was wrong if Blizzard pulls a big announcement out of its hat for StarCraft this year, I wouldn't hold my breath. I think that's kind of a shame, frankly — even if there's no new game coming out, StarCraft as a franchise could definitely be one that broke out into other genres and maybe even other media entirely. Seeing almost nothing come out for it is not good news, in my opinion.