How often do you change your transmog?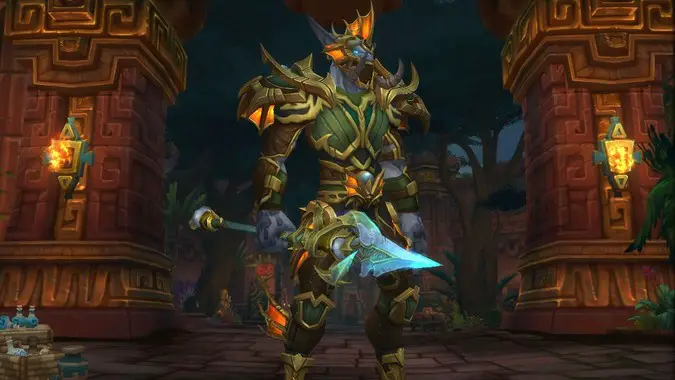 The first rule of being the best raider you can be is making sure that you look your best. Luckily, we have the transmog system to ensure that we always can be the paragons of badassitude that we are. I love everything about transmog. I love the hunt to collect all the pieces of a set, or to find just the perfect look to make me stand out. For my Druid, I wind up changing how he looks fairly often. I'll try and match to the raid we're in, or to a new mount that I got. Sometimes I change just because it's Tuesday.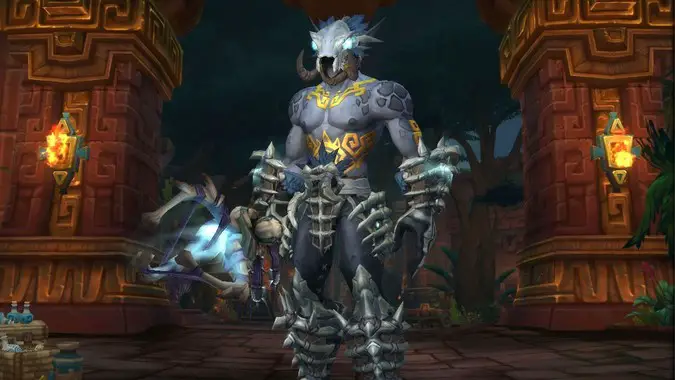 During the Battle for Dazar'alor, I mainly used the raid gear. I wasn't initially enamored with it, but seeing it on a Zandalari really sold me. Plus I love Bwonsamdi, so feeling like a Druid disciple of his was great. I was also able to convince a Warlock friend of mine to give me the Deathspeaker Spire caster staff, and it really ties the look together. For the assault on Azshara's Eternal Palace, I felt like it was time to swap it up. The current tier feels like much like a wetsuit — perfect for all of the swimming in the raid. Plus how cool do those fins look? They're like racing stripes… for my feet! And don't even get me started on the Shiver Venom Lance that Commander Sivara drops. Not only does it have a cool effect, but it looks super great. Really captures the feel of Naga equipment.
My Paladin is a different story. She was my first raiding character, and as such has a special place in my heart. I used to swap around her transmog almost every day. There are a lot of great plate armor looks out there to build on. Some days she felt more like an unstoppable Warrior, while on others she was a sparkling beacon of hope and healing. But with the launch of Legion, I finally settled into a look, and I haven't changed it since — especially since I got this stupendous story written by our own Matthew Rossi. For me now, my Paladin looks like this, and will always look like this. (Totally subtle plug: If you're interested in getting your own character bio written, you can at the $25 tier of our Patreon!)
How often are you messing with your transmog? Do you have a favorite look that you keep coming back to? I want to see each and every transmog you've got!