Could we get WoW Classic on the Switch?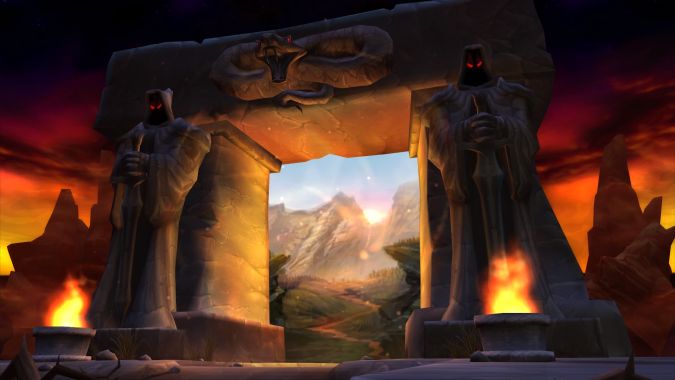 I don't expect we will, mind you, but I do keep wondering. And given Blizzard's current love affair with the Nintendo Switch — having given us both Diablo 3 and Overwatch on the platform — is it possible, or even desirable, to think about porting WoW Classic over to it? Is the world ready for portable WoW Classic, with 60 levels of character progression, a series of dungeons and raids for endgame content?
This may sound ridiculous, but Diablo Immortal is supposed to be a fully multiplayer game with group dungeons and character leveling — essentially an MMORPG — on a mobile platform. If they can do it on phones, why not the Switch? Why not put the most popular MMO in existence — the game currently owning Twitch and other streaming services, the game that everyone's still talking about weeks later — on the platform? There would be difficulties, sure.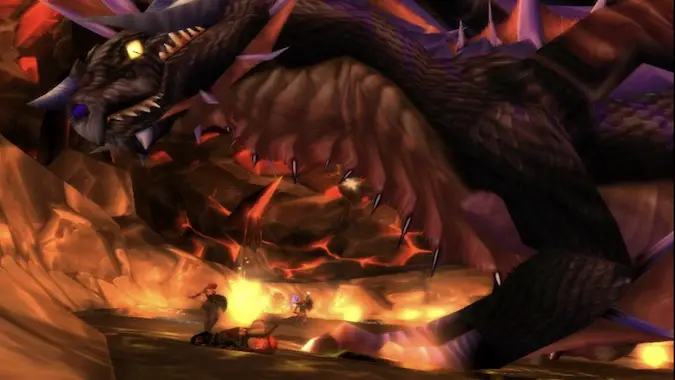 How to make it work
First up, the control scheme would need some work. Even just in WoW Classic, there are a fair amount of abilities to control, and I wonder if the portable console could possibly handle a full Molten Core raid with 40 people, considering that it has a bit of trouble running Overwatch (to the point where the game is capped at 30 FPS). Now, keeping in mind that people were raiding MC on laptops and tablets back in 2004, it's certainly feasible that it could run the raid just fine, perhaps even with a better framerate than the far more graphically intensive Overwatch. But there's also the idea of trying to run an MMO on a portable device. Could people keep connected successfully in order to do WoW Classic group content while on the go?
Ultimately a phone, with its ability to stay connected to the internet via its own cellular network, might actually be a better fit for WoW Classic than the Switch. An Internet connection is crucial for a big MMO, after all.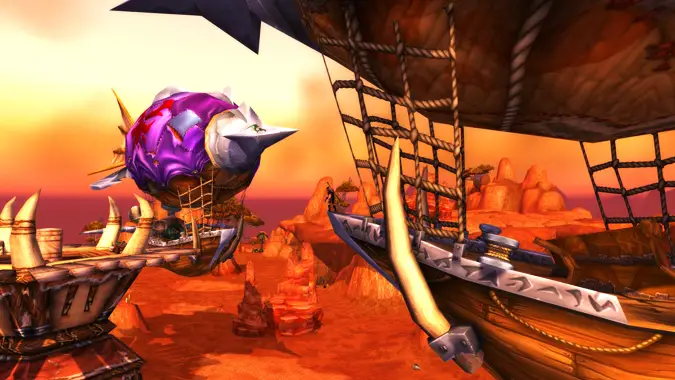 Solving the Ian Malcolm postulate
But let's assume that we could solve these problems and come up with a control scheme that worked and a solution to the internet connection issue. I mean, Overwatch is just as dependent on that as WoW Classic is, and they're making that for the Switch. What would be the benefit of having WoW Classic on the Switch? Do we need an always on MMO that we can literally never escape? Are we rapidly heading into "They just stopped peeing" territory here? In other words, once we determine if we can, we have to think about whether or not we should.
I mean, the Switch already has Breath of the Wild, quite possibly one of the best RPGs ever made — is WoW Classic going to take the place of it? It's an MMO with a content end — nothing past level 60, nothing else to do once Naxxramas comes out and all the content has been rolled out. It's an MMO that hard stops, which is usually the death knell for an MMO. But WoW Classic seems to have utterly overcome that to rocket to the top, and I do wonder if it could successfully colonize the Switch and extend Blizzard's domination over an entirely new platform. It could happen, if Blizzard can overcome some pretty steep technical challenges — the real question is, will it? Is Blizzard interested in that, or have they other plans for their progression onto the Switch?