Phase 2 of WoW Classic, which removes layering and adds the Honor system, will arrive before the end of this year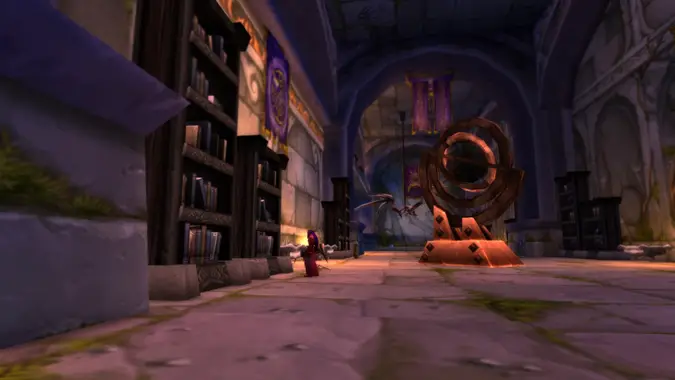 The second of WoW Classic's content patches — or phases — is coming this year. The game will receive a bunch of new bosses to kill with equally new and useful loot. It'll be the first patch to the game since its August launch, and it might give us a good idea of how the rest of the game's schedule will unfold.
Speaking to PC Gamer, Game Director Ion Hazzikostas said that Phase 2 will be out this year — the first definitive confirmation that we'll have an update to Classic before 2019 ends. That means that the game's servers will officially drop the layering tech that split players up into virtual servers and condense each into one standard realm. This will allow everyone to see each other consistently and prevent anyone from layer hopping to repeatedly kill bosses (an exploit that led to some pretty heavy punishment for some players).
That last bit is important because Phase 2 includes two new world bosses: Azuregos and Lord Kazzak. Both of these offer powerful loot and some nice items to help Hunters and Priests to finish their class quests more easily. Phase 2 also includes the Dire Maul dungeon. Inside, you'll be able to get a unique trinket, gear enhancement items, and a set of other items for classes like Mages, Warlocks, Paladins, and Warriors. Quel'Serrar anyone?
For everyone else, there's the PVP Honor system that rewards (and sometimes punishes) you for killing members of the opposing faction. You'll gain ranks and rewards for climbing from the bottom rung of the ladder to the top. Also, the promised keyring will presumably come with this patch too. The keyring lets you store 12 keys in it without them taking up your normal bag slots.
The release of Phase 2 might mean we can expect a two-to-three month length for each phase. That said, it's still very likely that Blizzard will extend the length based on the amount of content — but it's a good time frame to pay attention to nonetheless. BlizzCon is only a month away, so it's probably safe to assume we'll get the exact date and maybe even future dates announced there.