What do you do "incorrectly" in games purely because it's more fun?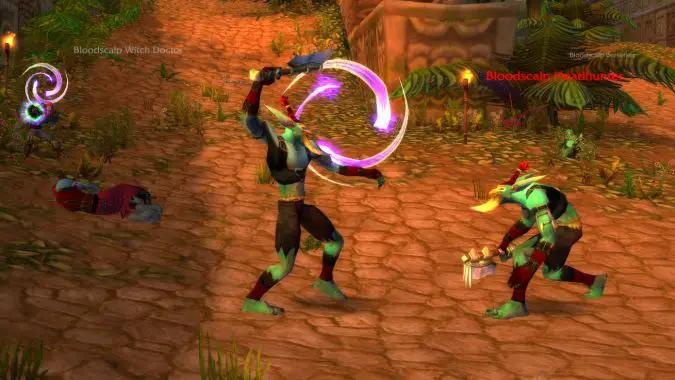 "u dont know how to play priest bro"
The above piece of feedback was given to me by a friendly Hunter on WoW Classic about one kill into our recently formed and soon-to-be disbanded group, though I'm not quite sure what the basis for this advice was. Did they expect me to stick to healing exclusively? Was I multi-dotting more than is acceptable? Should I have stuck to the one-dot-then-wand approach? It's hard to say — after all, the mobs we'd been fighting all died, and we (Hunter pet included) all lived. Personally, it felt like a success. And even though my new BFF disagreed, I didn't really press the matter. Why? Because, frankly, whatever I was doing wrong was making the game more fun for me.
Don't get me wrong, there are many moments in the game when I go for a min/max approach because I'm aiming for efficiency. Particularly when pushing Mythic+ dungeons or raid content and the whole group's progress depends on eking the most out of my performance, I'm a lot less inclined to do something outside of the norm. But when I'm soloing content or when different means get me to the same end, I like to have fun.
Sometimes, this means using Mind Control on a mob and making it go HAM on its mob friend. Other times, it means taking talents or Azerite Traits that look pretty, even if they're not the "best" choice for content. Or when I'm on my Demon Hunter, it means using a lot more of the movement-based abilities mid-combat because I can't get enough of zipping all over the place as I slice and slash. Point being, there are a lot of opportunities in the game to do something just for the heck of it, even if it's not the most efficient.
And that's what I'd like to hear about from you today. What do you do in games (Blizzard or otherwise) simply because you get a kick of out doing it? On what occasions do you go out of your way to do something inefficient for the sake of a chuckle? Share away below!