Warcraft 3: Reforged is coming soon (or at least its beta is)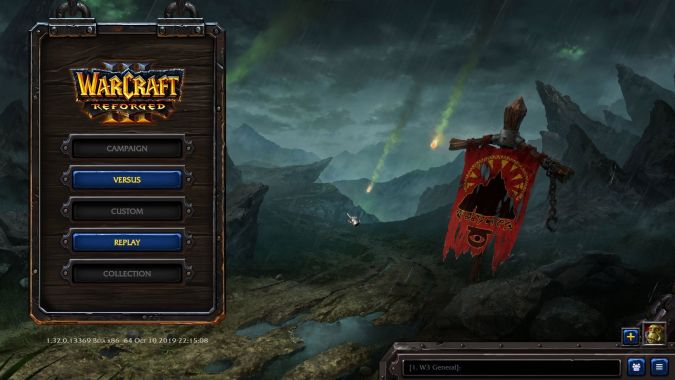 We've reported before on Warcraft 3: Reforged and the lack of an actual release date, but with BlizzCon a couple of weeks away, we've moved one step closer — we now have a beta option available. This would certainly make it feel like we're zooming in on a November release date, perhaps even November 23 — a momentous day for Warcraft as a franchise, as both World of Warcraft and Warcraft: Orcs and Humans came out on November 23. We can't say it for sure, of course, but with the definitive beta option having been found, it's looking even more possible.
Looking at the screenshots posted to Wowhead, the client is looking pretty solid, with a fair amount of work having already been done on the UI. There are also a lot of art assets, including some pretty amazing character screens, loading screens, and versus screens to savor. The character portraits in particular can be unlocked, either by achievements or by picking up the Spoils of War edition — they include portraits for each playable faction as well as random ones for players looking for random matchmaking.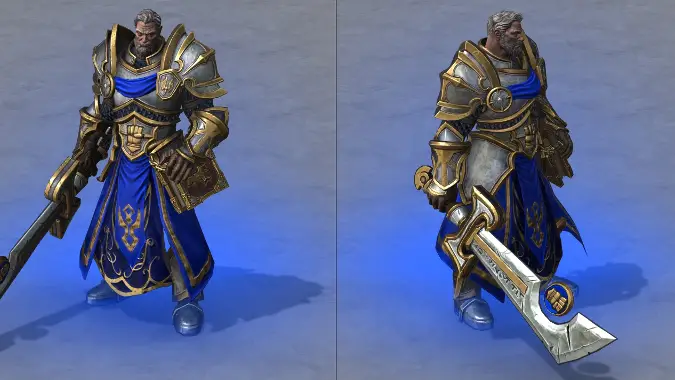 Old familiar faces
From Demons to Alliance Heroes to champions of the Horde, there are a lot of models already completed. There's even a Pandaren Brewmaster model in the files. That's all pretty amazing, and the sheer volume of options already present in the beta bodes well for a release within 2019 (or early 2020 if the game ends up being slightly delayed). The models are all leaps and bounds ahead of where they were back in 2000 when Warcraft 3 originally came out, some 19 years ago.
It looks like the story will be identical — many familiar characters like Grom Hellscream, Rexxar, Arthas, Thrall, Muradin, and others show up in mention or in the actual models datamined so far, and the achievements we need to unlock various character portraits include running campaigns people who played Warcraft 3 originally will be long familiar with. What I found really impressive and surprising was the introduction of Story Mode to the game difficulty options.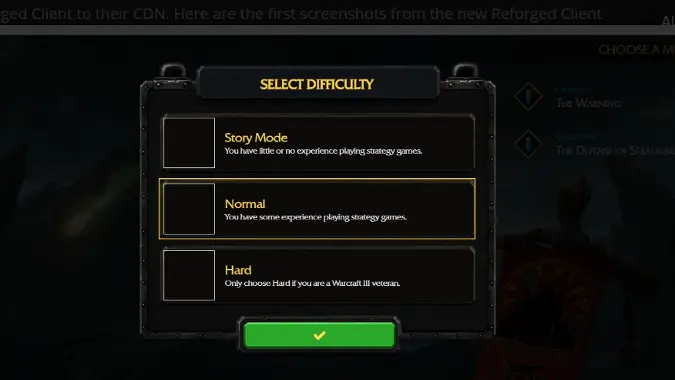 Story Mode
For those of us who are interesting in Warcraft 3: Reforged primarily as a way to get to experience the Warcraft 3 story again without all that much experience… or in my case, skill… with RTS games, this is a welcome thing. Being legally blind, I appreciate any game of this type that has an option to turn the difficulty down to a point where people like me can actually have a decent shot at completing it.
I definitely expect, at the least, we'll have a playable demo at BlizzCon (beyond the one we saw last year) and perhaps the game itself by the end of November. It certainly looks like it's ready for prime time, all told.