When is Warcraft 3: Reforged's release date?
Click here for more photos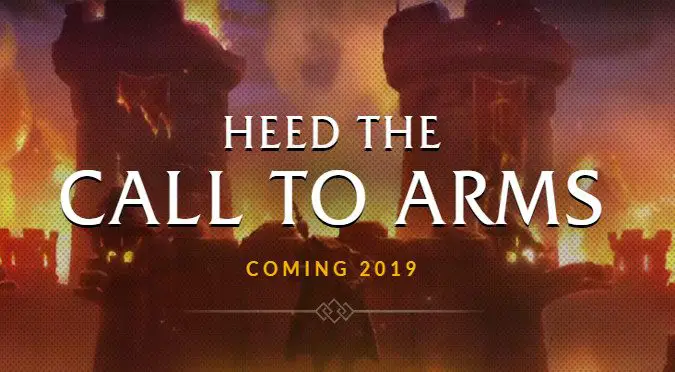 Blizzard is being coy with release and we still don't have one for Warcraft 3: Reforged. We know it will be released before the end of 2019, but even as the year comes to a close the exact date still eludes us.
However, with the beta starting this week, the game is coming out soon — perhaps even shortly after BlizzCon. Warcraft 3: Reforged was was announced at BlizzCon 2018, and I wouldn't be surprised at all to see it come out near to BlizzCon 2019.
November's an unusual but not unheard of time for a Blizzard game release — original flavor World of Warcraft was released on November 23rd, 2004. The original Warcraft: Orcs vs. Humans was also released on November 23, 1994, almost exactly 10 years before WoW, making this November 23 the 15 year anniversary of WoW and the 25 year anniversary of Warcraft as a whole.
This makes me willing to believe that we'll get Warcraft 3: Reforged on November 23 as a kind of anniversary present for the entire franchise.
It also makes sense considering how big the roles of characters like Sylvanas Windrunner, Jaina Proudmoore, Thrall and Tyrande Whisperwind are in Battle for Azeroth, since Warcraft 3 is the game where they all made their first appearances. Azshara's Naga? Warcraft 3. The first hints of the Old Gods in Warcraft come during The Frozen Throne storyline. Even Kalimdor didn't exist before Warcraft 3.
With the story of Battle for Azeroth so heavily involving many of these characters, a big anniversary release for Warcraft 3: Reforged makes a lot of sense. So remember to either jeer at my foolishness or applaud my prescience because that's my opinion, expressed for you here — we'll get a release date soon, and I'm sure it will be November 23, 2019.