The Queue: What are we going to do today, Queue?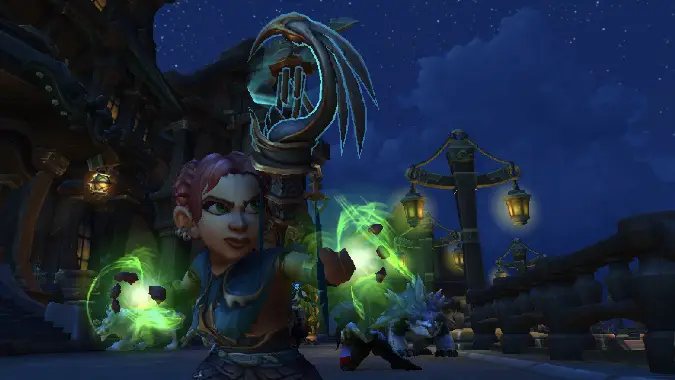 Ask questions? Give answers? Make up answers? Click the hearthstone icon instead of doing any of this? It's a tough choice.
---
LOTHARFOX ASKED:
Have they released the schedule for BlizzCon yet that show where/when all the panels are? When is that normally released?
There's no schedule yet, and it's starting to be a little odd. BlizzCon has been held the first weekend of November since 2013. Here's when the schedule has been announced in the past:
2018: October 2 for event on November 2 – 3 (31 days)
2017: October 3 for event on November 3 – 4 (31 days)
2016: October 13 for event on November 4 – 5 (21 days)
2015: October 13 for event on November 6 – 7 (22 days)
2014: October 8 for event on November 7 – 8 (30 days)
2013: October 17 for event on November 8 – 9 (22 days)
So it's October 16 right now, or 17 days before BlizzCon. Even if they announce it today, it's definitely a shorter lead time than usual.
Of course now that I've written this, the schedule will be released 10 seconds before this is published. I should have done this weeks ago!
---
DTAIL ASKED:
Who is Crow Tomkus ?
Is he/she the hired new writer ?
Initially we were going to bring in one writer, but we got so many good apps we decided we could fit two into the budget. Crow is the first one (and yes, that is his actual name) and we picked him up a little before apps closed because we knew he had some expertise we really wanted — like the Overwatch lore article he wrote the other day.
We spent yesterday running through a pile of apps — we received over 70 applications — to pick the second one. I started the morning with around 15 favorites. By chatting with Anna, Dan, and Mitch, as well as reading and re-reading apps, we whittled the list down to 10. Then to five. Then finally to two. It was a tough call, but we've already picked someone and contacted them. Hopefully you'll see her starting soon.
I know a number of Queue regulars applied, and y'all sent in good apps. I'm keeping apps on file and if we have room for more writers in the future, I'll start with that list.
---
KALCHEUS ASKED:
Q4tQ: Do you like Halloween events? It seems like a lot of franchises have them these days.
I'm a little bored with Halloween events, to be honest. There's only so much repetitiveness I can deal with, only so many times I can compel myself to fight the headless horseman, etc. Holiday events in games are usually fun the first time, but then they repeat without much change year to year.
Like everything else in video games (and life), it can get tiring.
---
RED ASKED:
Q4TQ: for some players, leveling is the most enjoyable part of the game. They care more about leveling new characters than playing at endgame, or they just enjoy having tons of characters at max level.
In your opinion, should Blizzard reward players somehow for every extra character they take to max level? If so, how?
I think Blizzard is wary of adding rewards for some things because it makes them seem "required." So if there were a reward for having a max-level character of every class — beyond a few achievement points — people would feel compelled to level every class to max level. And then it stops being fun.
At least I think that's Blizzard's reasoning — they've expressed similar reasoning in the past.
And I'm not sure how they would reward it. They can't give any gameplay benefits because then it really would become a requirement, and if it's not a gameplay benefit, it's not much of a reward, is it?
Of course, I also think player housing really ought to be a thing in the game, and if it were, your in-game home could perhaps be inhabited by all of your alts. Maybe your home would be larger to accommodate additional max-level alts, with trophies or features related to accomplishments, or color schemes related to the classes you have leveled… So apparently my solution for how Blizzard should reward something I don't think Blizzard will ever reward involves a feature I don't think Blizzard will ever add.
---
FUZZYBUNNY ASKED:
Q4tQ:
Have you noticed that Chrth and Kalcheus are never in the same place at the same time?
Yeah… That's just weird.
---
VALENCEMAGI ASKED:
Q4tQ: do they call the spiky parts of those hostile kodo mobs, the "Thrallgomizer"?
Not that I've heard, but they definitely should.
And that is all for now, my friends. We're one more step closer to the weekend, which is reason enough for optimism. Be well, have as good a Wednesday as is possible, and remember to be kind to one another.